April 15, 2019
Cost reduction by 70% while increasing the air blowing power

Do you know that you can easily improve efficiency and reduce your costs just by changing the nozzle used for air blowing?
There are many areas in which air nozzles can make a difference: increasing productivity, product quality, cost cutting, noise reduction, etc. From blow-off drying after washing to preventing double sheet feeding for steel plates for example, air nozzles have a wide range of applications in several industries.
At IKEUCHI, as manufacturer of spraying nozzles, we offer a wide range of air nozzle with different features to respond to all kinds of demands:
Used with compressor, blower or steam
Flat type · Round type · Slit type
Compact type · Long type · Multi type
Resin material · Metal material
But here we will describe our popular series: TAIFUJet, HF, and VZ series !
TAIFUJet series (Capture ambient air to increased the blowing air power)

Significant reduction in air consumption
Quiet design for a better working environment (10 ~ 20% more silent than before)
Save on Air Cost while producing a powerful air blow with high spray impact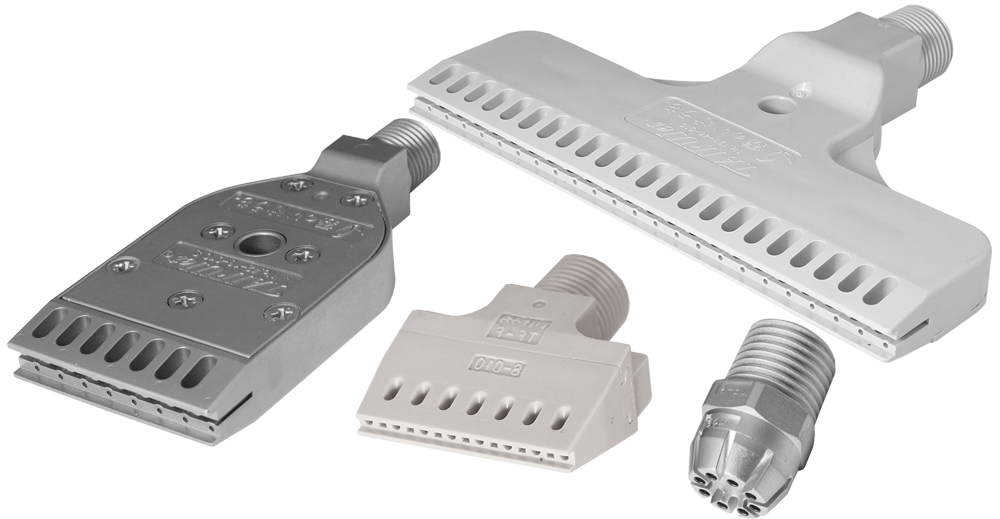 Wide range within the TAIFUJet series:

from flat type compact and shorter body to a wider type (3 time broader than conventional flat type) ;
round type for narrow spaces;
or even for blowers with an unique design combining air-amplification.
HF series (Compact and detachable into three parts, easy to clean)

Compact design (total length 47 mm)
Reduce noise by 10 dB or more compared to single-hole nozzle
All stainless steel = a better corrosion / heat resistance and longer service life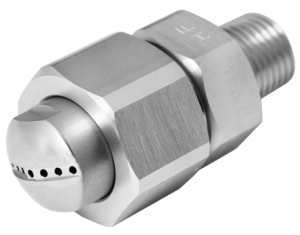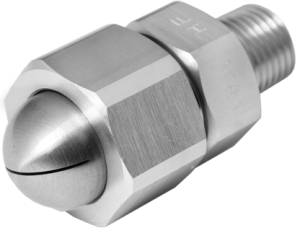 VZ series (Injecting steam in a fan shape)

Economical to replace worn spray tip only
Compressed air is used as cleaning, dust removal, drying and air curtain
Steam can be used for humidification, humidity control, and temperature adjustment
You can check out our entire line up of air nozzle either on our website or in our catalog:
Air nozzle pages       Download the catalog
Depending on the applications and the use of compressors or blowers, the air nozzle you will select needs to be in line with your needs. Our technical experts can help you select the right model for you! Contact us for a technical analysis.