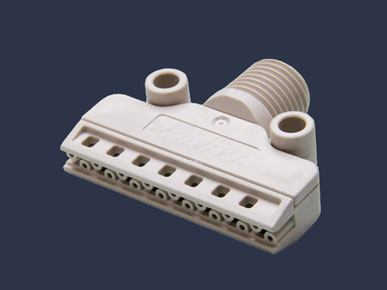 Compressed Air Nozzles – TAIFUJet® Air Booster
Compressed Air Nozzles – TAIFUJet® Air Booster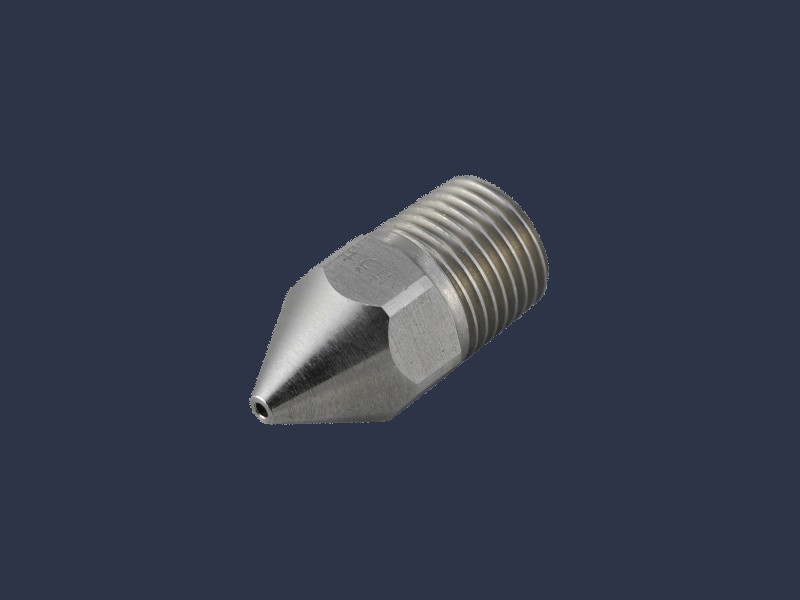 Compressed Air Driven Nozzles – Other
Compressed Air Driven Nozzles – Other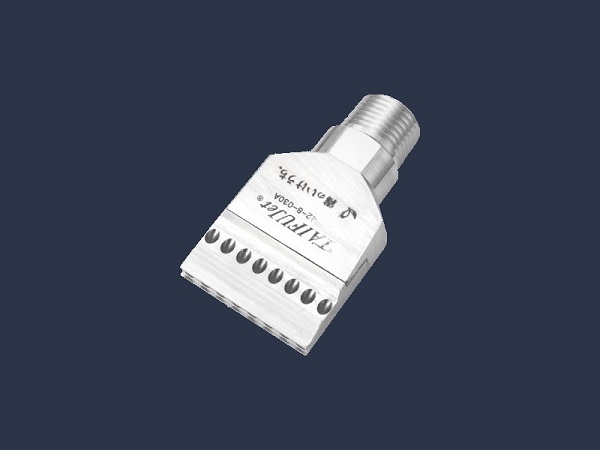 Air Blower Driven Nozzles – Low pressure
Air Blower Driven Nozzles – Low pressure
IKEUCHI's technical air nozzles have been developed to maximise the blowing efficiency. The wide range of models within each series offers the possibility of choosing the most suitable nozzle for each application, optimizing the blowing force and airflow required. This complete design contributes to decreased compressed air costs and better control of the blowing accuracy of each application.
Within the flat, compact, and round design, we have several shapes of air nozzles for different applications. As spraying air can be very noisy in an industrial environment, IKEUCHI's nozzles reduce the noise levels significantly, compared to a free exhaust pipe.
We divide our products into 2 categories: compressed air driven nozzles and air blower driven nozzles. These categories represent each way that the air can be supplied to the nozzle and implies different installations. Each of them has special properties and will adapt adequately to a specific type of application.
What is the difference between these 2 categories?
Within the compressed air driven nozzles, we can mention the following models:
TAIFUJet® series*;
EJA series;
HF series;
SAP series;
CCP-A series;
SLNHA-H series;
VZ serie.
*TAIFUJet® series from the Compressed Air Driven Nozzles category, include 8 distinguishing models.
The models that are a part of the air blower driven nozzles are:
TAIFUJet® series TF-BF;
TAIFUJet® series TF-BR;
TAIFUJet® series TF-BPF;
SLNB series.

They are manufactured out of 3 types of materials: stainless steel, various types of plastic, and aluminum.
Aluminum can withstand higher temperatures in comparison to the plastic material.
Plastic material, on the other hand, is impervious to chemical substances.
In the case of stainless-steel air nozzles, they have a high resistance to shock, heat and wear.
Thus, the selection of a suitable material should be considered when choosing an air nozzle for industrial applications, as each material is relevant for a particular type of application.
Each type of air driven nozzles can provide various benefits. Overall, the compressed air driven nozzles require a lower consumption thrust of compressed air, which generate a decrease in the installation's operating cost. From the compressed air driven nozzles category, as in the case of the TAIFUJet® series, their advantages relate to their proficiency in the reduction and minimalization of noise levels.
In relation to the air blower driven nozzles category, one critical advantage is that of reducing the energy cost to 1/3 of that of the compressed air nozzle. This is mostly thanks to the manufacturing design, as these air nozzles do not require compressed air to operate.
Additionally, for some air blower driven nozzles, such as the TAIFUJet® TF-BF and TF-BR models, they also preserve the capacity to maintain the noise levels at minimum. Furthermore, other air blower driven nozzles have been specifically manufactured to prevent the pressure loss to a minimum, and to enhance the spray impact performance.
Industrial applications
At Ikeuchi we supply a wide variety of air nozzles for multiple industrial operations. Depending on the type of application requirement, we can recommend a suitable air nozzle that can be relevant for that requirement. As reference, we can provide the following air nozzle applications' examples:
Air curtain;
Blow-drying after washing;
Blowing off of dust under high temperatures;
Blowing off of liquid;
Blowing off of water from shaped steel;
Detachment;
Narrow spaces;
Pinpoint cooling for moulded plastic;
Rejection of inferior products.

Air nozzles size and pipe connection size
The sizes of an air nozzle are applicable for male or female taper pipe threads. The sizes can vary depending on the model. More information can be encountered on the individual page of each series, including in the catalogs and product description pdf. Of course, if there is a need for requesting more information or clarifying certain aspects, our specialists are more than delighted to assist you.
Air nozzles airstream
A certain type of air nozzle can be utilized within an industrial environment to perform a specific task, thus being relevant to a particular application. Taking that into account, it can be further stated that each air nozzle performing a task can sustain a variable capacity of air pressure. This relevant information can be encountered on each individual page of our products, or can be found within our product and overall air nozzles catalog.
Compared to blowing air from holes in copper tubes, our technical air nozzles have a lower consumption of compressed air, thus, reducing the installation's operating costs. One of our models, TF-R series, is even able to reduce the airstream consumption by 79-91%.
In order to comply with the OSHA standards and regulations, Ikeuchi designed and tested its compressed air driven nozzles to make sure of the level of noise produced. By doing so, the compressed air driven nozzles aid into reducing the noise between -9 dB(A) and -38 dB(A) from the overall total noise level, thus, abiding by the OSHA noise regulations of 8 hours workday exposure to noise levels below the average 85 dB(A).
At IKEUCHI, we have determined the fundamentals to select the right nozzle for your application based on their characteristics. When selecting the nozzle, we advise you based on your required spray angle, spray capacity, optimum spray pattern, and spray distribution.
If you have technical question about nozzles, need advice to choose, or request a quote,