Wire and felt process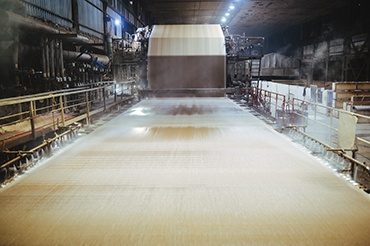 Spray nozzles that support the wire and felt paper process
Wire and felt process
Drying process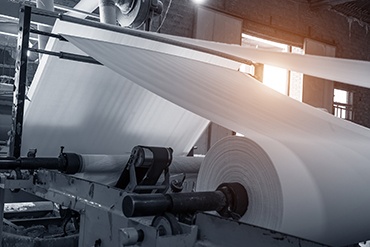 Optimal spraying nozzles for the drying process
Drying process
Finishing and winding process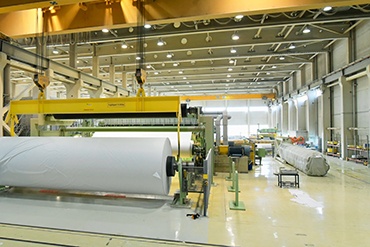 AKIMist DryFog Humidification system - for smooth paper machine processes
Finishing and winding process
Paper and Pulp manufacturing processes overview
Paper and pulp manufacturing presents multiple complex processes from which various industrial challenges might arise. In the pulp mill, as the wood chips are placed into acid to separate the fiber and create a wood-free liquid, washing the remaining fibers is an important aspect that assists in removing the acid and leaving the pulp in a soft and fibrous state. The pulp is then passed through a bleaching process to obtain a paper color, filtering any residues that might turn the paper yellow. To transform the pulp into paper, the pulp is mixed with water and placed into the paper milling process. Moreover, the mixture is placed through a series of stationary blades to create a stronger paper thanks to its fibrillated fibers. Fillers, such as calcium carbonate and clay, are added into the mix to soften the paper and ensure that its surface is even. To enhance the appearance of the paper, dyes and other substances can be added. The mixture of fiber, water, and dye is ready to enter the paper machine. Through the paper mills, the pulp solution is converted into paper.
Innovative nozzle and spraying systems solutions
To counter these challenges, IKEUCHI has developed ceramic-tip spray nozzles as the optimal solution for every step of these processes. The ceramic tip spray nozzles are high-value products in the paper & pulp industry. The ceramic nozzles from IKEUCHI are manufactured from a material that presents a hardness similar to ruby. That is why the ceramic nozzles produced by IKEUCHI through precision processing technology play an imperative role in stabilizing and improving the quality of paper products. Besides hardness, wear resistance, and precision, other crucial aspects in selecting a nozzle are the type of spray pattern and the considered application.
Various processes require consideration regarding the implemented solutions. IKEUCHI provides solutions for the following applications in the paper and pulp processes:
Wire & Felt cleaning process
Drying process
Finishing & winding process

We offer customized solutions adapted to your request and needs from our wide range of nozzle-based products and systems. Our field engineers analyze your requirements based on listening to your challenges and providing you with the most suitable solution.