Dry Fog Humidifier
AKIMist®"E" TN - Dry Fog Humidifier in titanium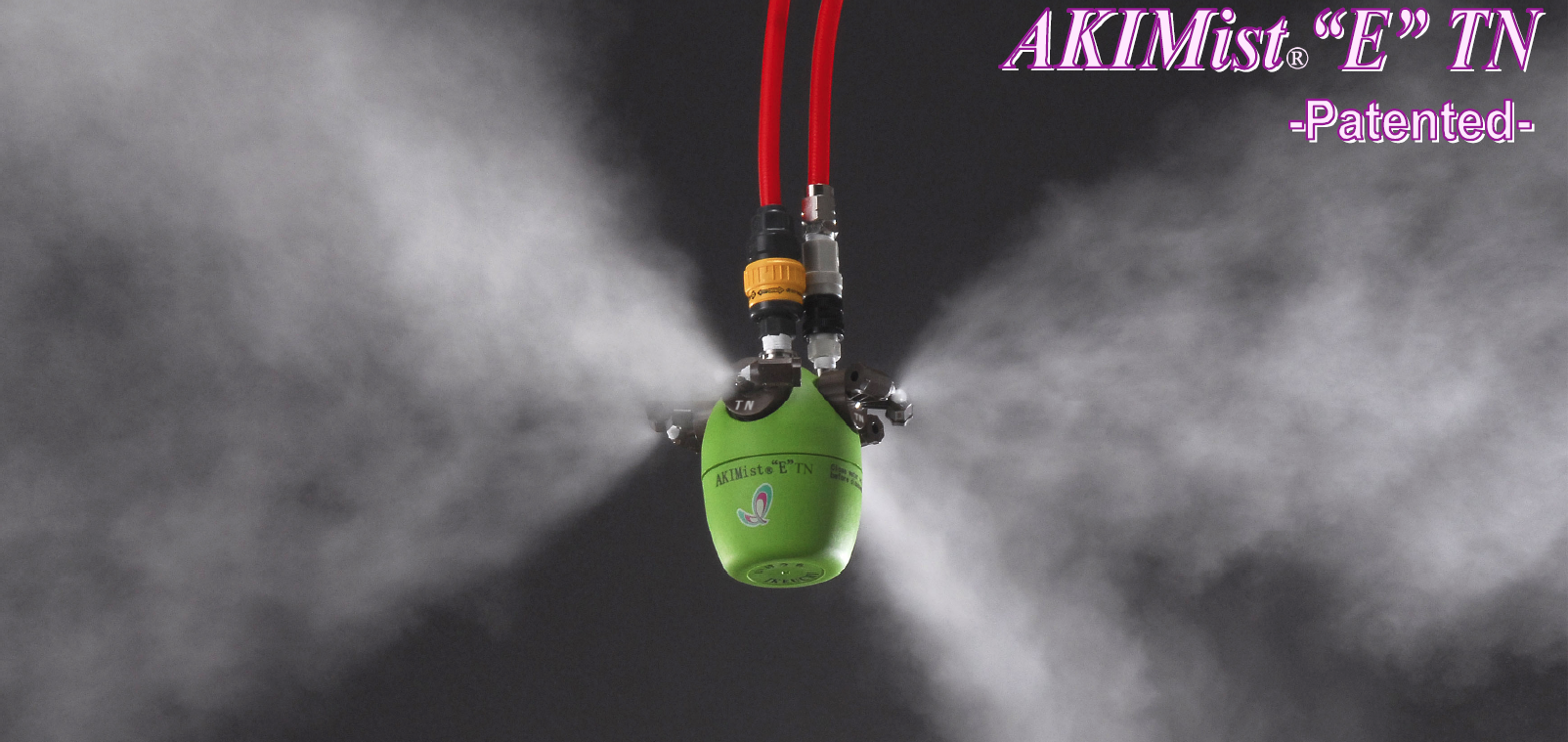 Features of AKIMist®"E" TN:
Chemical-resistant titanium version, for spaying chemical solution.
Materials used for the parts contacting with chemical solution are titanium (TB340), PP (polypropylene), PPS (polyphenylene sulfide) and FKM  (tetrafluoroethylenepropylene rubber).
Nozzle type 03C only made of Titanium (TB340), PPS and OPFW materials.
Same general features as AKIMist® "E":
Energy-saving humidifiers with pneumatic spray nozzles producing Dry Fog**.
With world-leading technology, our AKIMist® "E" TN produces ultra-fine "non-wetting" Dry Fog, which does not wet the objects it touches.
The running cost is one-fifth of a comparable steam humidification system.


** We define Dry Fog as a very fine fog with a uniform, mean droplet diameter (mean fog droplet size) of 10 μm or less.
Because Dry Fog's exceedingly fine spray droplets remain intact without bursting when they come into contact with objects such as walls and people, they do not wet these impact surfaces.
"Dry mist," despite its similar name, has much larger droplets than Dry Fog and has no specified droplet diameter as part of its definition. Dry mist droplet sizes vary significantly by producer and product.
The AKIMist®"E" TN has multiple applications:
Disinfection, sterilization in food factories
Disinfection, sterilization in hospitals/pharmaceutical plants
Disinfection, deodorization in egg farms, livestock barns