Nozzle quality & technical support
Guarantee of performance of the nozzle quality
A high quality is our standard and therefore, as a manufacturer, we guarantee the performance of the spray nozzles in terms of
spray capacities,
spray angles,
and spray angle tolerance for solid stream jet nozzles.
We use advanced inspection equipment such as laser measurement tools to inspect spray droplet diameter. (see What we offer section)

To prove our continuous dedication to provide high-quality products and services, all our facilities in Japan have obtained ISO 9001: 2015 Certification. This certification allows us to offer reliability, precision guarantee, and fog quality.
Another way to prove our commitment: our inspection standard on nozzle quality. Due to our high inspection standard for spray pattern, only the nozzles that pass the inspection will be send to the customers.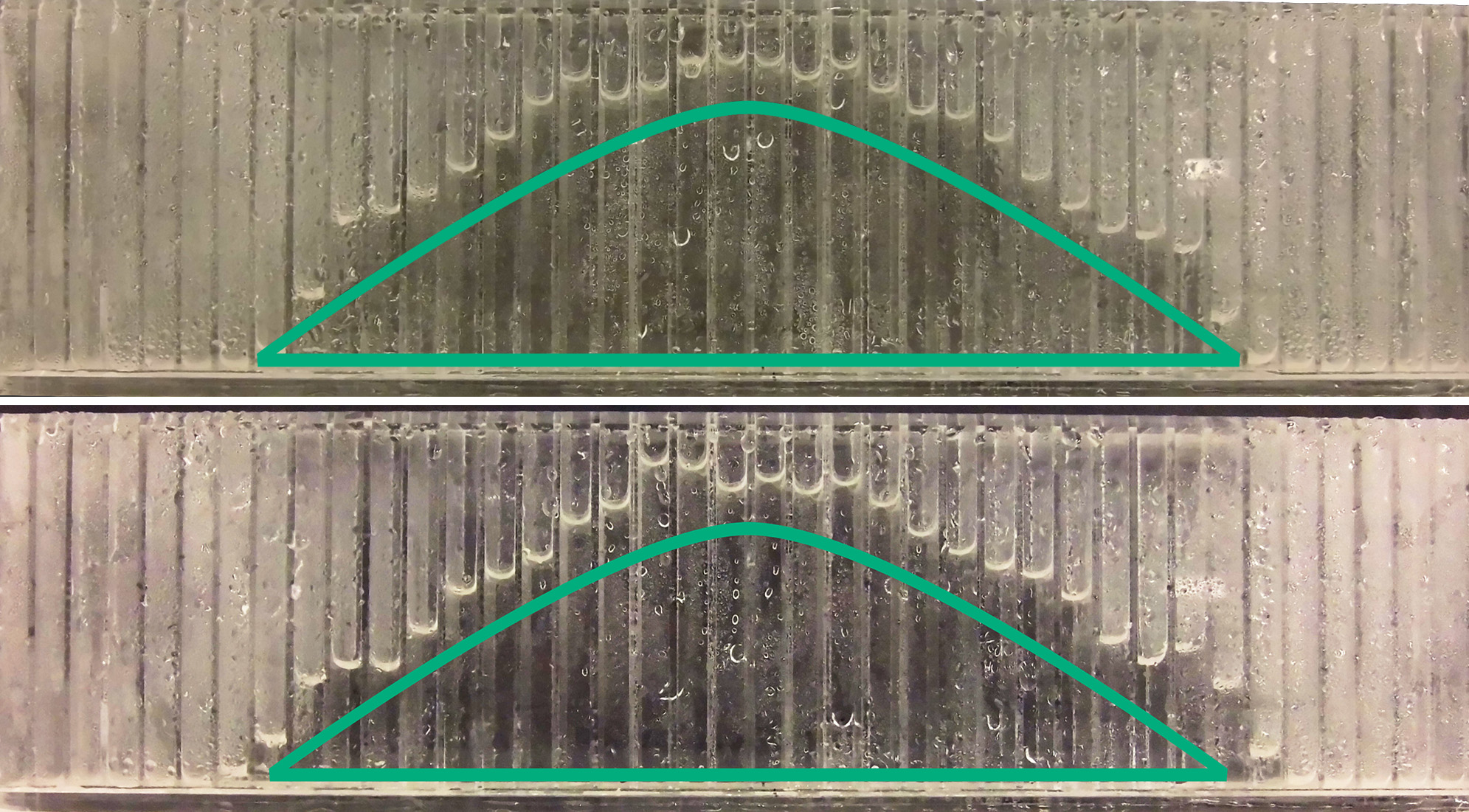 IKEUCHI VVP series nozzles performance
Mountain shape distribution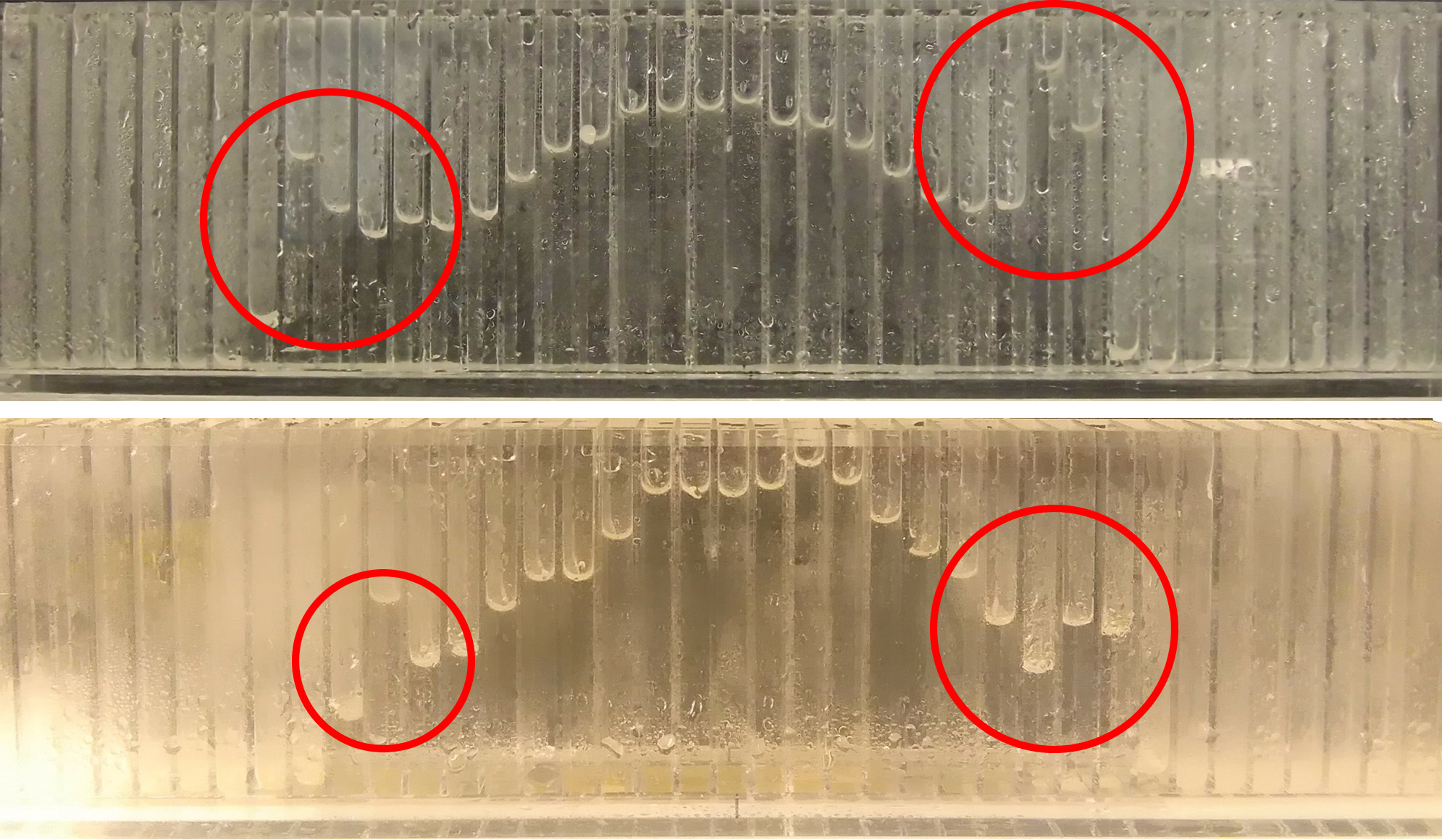 Competitors' nozzles performance
Mountain shape distribution
Quality of engineering solutions
Expertise: We give advice in regards to the construction and maintenance of systems.
Simulation and Proposals: To propose the best selection of nozzles we are able to compute the right spraying condition and to simulate the nozzle layout.
Development: We are also able to develop special spray nozzles depending on the project.
Customer support
Solving customers' problems by offering the most reliable product / system is our main mission. If none of our existing solutions fully satisfy the customer's demand, we can propose customized solutions. If you cannot find your application / industry / suitable solution on our website, don't hesitate to contact us! Our field engineers can help you solve your issues by applying knowledge and listening to your needs.
Read more about how to determine a good nozzle performance here