Maritime
Dust suppression on ships during loading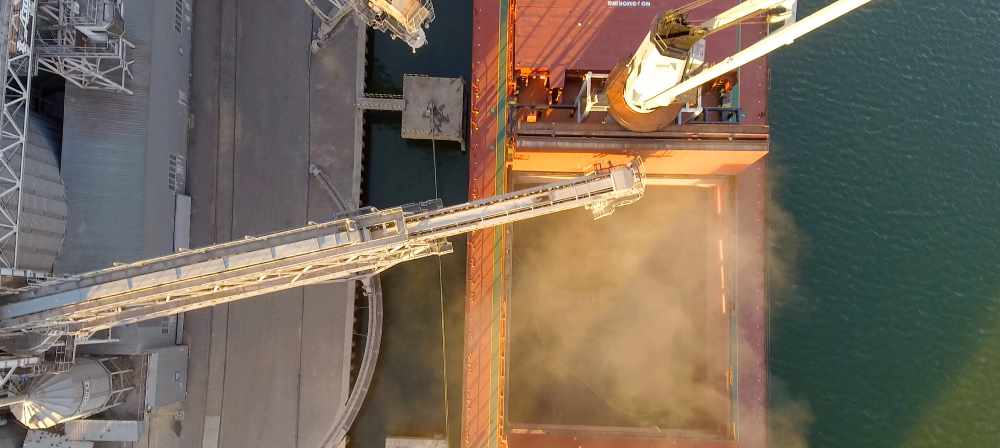 Dust suppression on ships
Dust suppression during ship loading and unloading is important in the cases where the material creates a great amount of dust, like with grain or wood chips. If not controlled, dust can become a health hazard for workers, pollute the environment and destroy expensive machinery onboard the ship.
.
Control and suppress dust with spray nozzles
Ikeuchi's dust suppression spray nozzles will significantly reduce the dust onboard the ship during loading and unloading. We have numerous proven track records of dust suppression on ships, in factories and in production.
Our spray nozzle Solution: BBXP
The BBXP series nozzles' features:
Full cone spray pattern with a round impact area and uniform distribution.
Spray angle of 120° provides larger spray coverage than other nozzles.
Spray capacity ranges from small to medium.
X-shaped whirler provides large free passage diameter for minimal clogging.
The BBXP series nozzles have multiple applications:
Cleaning:Gas, incinerator fumes, machinery, eliminators, screen, tanks, parts, crushed stones, earth and sand
Cooling: Gas, machineries, tanks, steel plates
Spraying:
Water treatment, aeration, foam breaking, fire extinguishing, dust suppression, sea water desalination