Pneumatic spray nozzle / Fog nozzles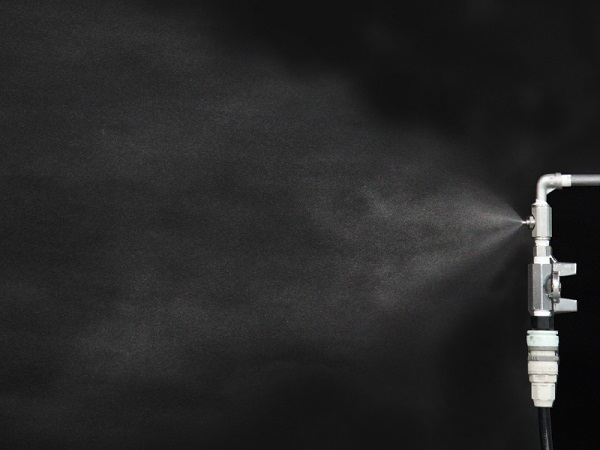 Compressed Air Pneumatic Nozzles
Compressed Air Pneumatic Nozzles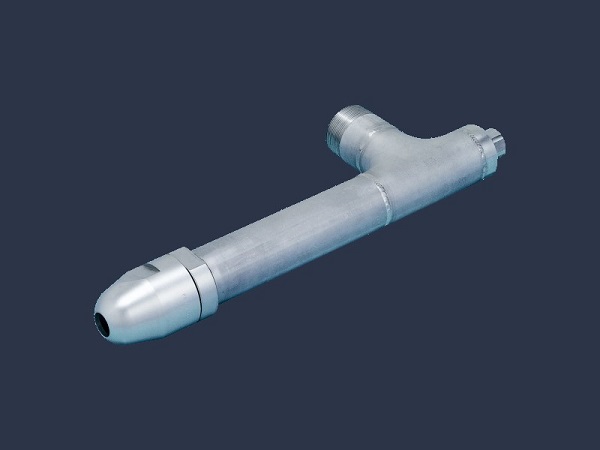 Air Blower Pneumatic Nozzles
Air Blower Pneumatic Nozzles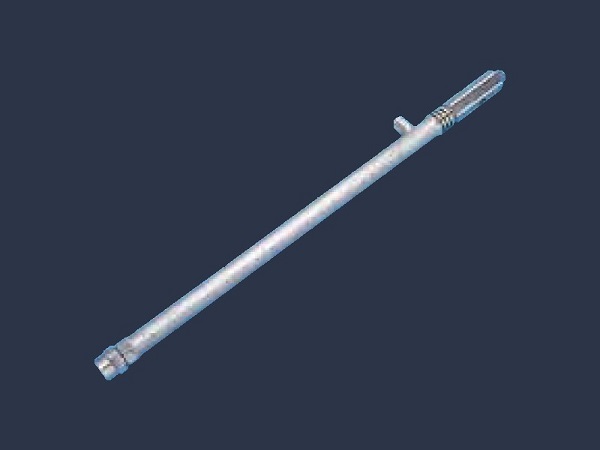 Special-Pneumatic Nozzles
Special-Pneumatic Nozzles
Ikeuchi, known as one of the most reputable fog nozzle manufacturers, offers a wide variety of nozzle selection, aimed to satisfy the needs and requirements of our customers.
As "The Fog Engineers", this positioning is based on the vast experience that the company has accumulated throughout the years of innovation and service, through the delivery and efficiency of products that qualitatively served as a solution to our customers' problems, such as pneumatic nozzles.
Pneumatic nozzles or fan atomizing nozzles are two-fluids nozzles. They use a high-velocity flow of compressed air that gives them different features compared to the hydraulic nozzles. Most of the time, the air is used to break down the water in very small particles, even smaller ones than what hydraulic nozzles produce. They can spray very small droplets down to 7μm and can reach substantial sizes depending on the model.
Our pneumatic nozzles are separated into three categories representing the way in which the air is supplied to the nozzle before being mixed with a liquid:
Classification of droplet
There is no universal categorization of droplets size amongst nozzle manufacturers. Therefore, at Ikeuchi, we have determined the following classification to determine which droplet can be considered as a Dry Fog, a fine fog or bigger:
This classification will help you to understand the grouping of each pneumatic nozzles we mention in the next paragraph.
Droplet size of pneumatic nozzle
The droplet size of the pneumatic nozzles varies, depending on the forementioned categories.
For the compressed-air driven nozzles, depending on the model of selected nozzle, the droplet size differs between being smaller than 100 μm and reaching a size up to 1000 μm. To make things more accessible, the dimensions of the droplet size have been divided in different fog nozzle sub-categories, based on the spraying capacity, such as:  small capacity fine fog, medium capacity fine fog, semi-fine fog. The compressed-air driven nozzles also include a special sub-division called clog-resistant nozzles. They are manufactured from wear-resistant and chemical-resistant materials and their unique design minimalizes the risk of clogging.
In the case of the blower-air driven nozzles, the minimum mean droplet size can vary between 40-80 μm and the maximum would be between 100-180 μm, depending on the selected model. These nozzles are known to provide a spraying pattern of either a fine or semi-fine type of fog, while running on an ultra-low pressure.
The special pneumatic nozzles, have a higher droplet size, due to their similarity to the steam-driven pneumatic nozzles. Thus, the droplet size is alternating with a low of 400-430 μm and a high between 488-550 μm. The nozzles included within this category are either a hybrid (hydraulic/pneumatic nozzle) or a steam-driven nozzle.
If you would like to know more about this category, about their application and the type of device required for a suitable operation, please click here, or you can always contact one of our representatives.

Suitable applications 
Each model can be suitable for a different type of application or industry. However, based on a general overview, our pneumatic nozzle applications fit in situations that:
require fine atomization;
spray a viscous liquid;
require a large turn-down ratio;
require extremely small spray capacity.
Before considering the application of the nozzle, there are other aspects that must be taken into account in order to ensure that the nozzle will be optimal for that specific need. These criteria can be distinguished based upon the flow rate, volume and the liquid pressures.
In case of requiring more information, on each product page there is a general description that emphasizes the specific characteristics of each product, and also the application that are optimal for a particular type of nozzle. However, our experts are always at your disposal, so do not hesitate to contact them in case of requesting additional information.
At IKEUCHI, we have determined the fundamentals to select the right nozzle for your application based on their characteristics. When selecting the nozzle, we advise you based on your required application, sprayed liquid, spray angle, spray capacity, optimum spray pattern, and spray distribution.
If you have technical question about nozzles, need advice to choose, or request a quote or price inquiry,