Here is are history as a nozzle manufacturer from its origin in Japan until its expansion worldwide.
1954
Established as a trading company in Osaka, Japan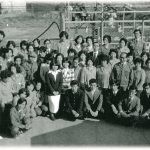 1961
Developed the world's first ceramic tip nozzle CERJET®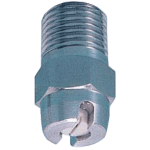 1973
Developed and began production of metal spray nozzles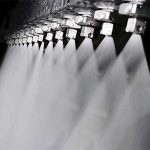 1983
Developed spray nozzles for steel making industry to optimize the cooling process for continuous casting machines
Opened third plant in Kure city, Hiroshima, Japan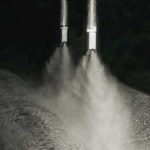 1985
Developed CERTIIM®, injection-molded version of CERJET®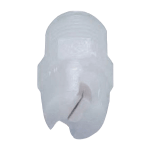 1997
Received Achievement Award from The Institute of Electrostatics Japan for development of anti-static system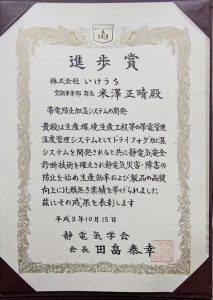 2000
Developed large capacity pneumatic nozzles GBIM with low air-water ratio
Developed quick detachable nozzles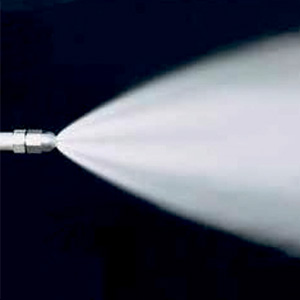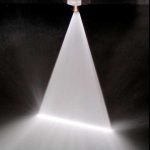 2005
Developed fog cooling fan unit COOLJetter®
Established affiliate company IKEUCHI VIETNAM CO., LTD. in Hanoi, Vietnam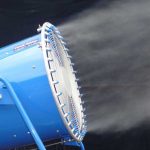 2006
Developed fog cooling system "LYOHM System®" as effective solution against the heat-island phenomenon
Established joint affiliate company IKEUCHI (SHANGHAI) CO., LTD. in Shanghai. China and affiliate company IKEUCHI USA, INC. in Ohio, USA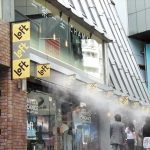 2008
Developed energy-saving humidifier AKIMist®"E" equipped with new Dry Fog Nozzle AKI03
Established affiliate company IKEUCHI EUROPE B.V. in Amsterdam, The Netherlands.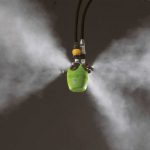 2010
Launched "Cooling Division" specializing for industrial cooling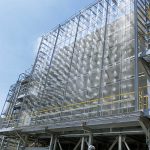 2011
Developed CoolBIM® for cooling and humidification in greenhouses without wetting crops

2012
Developed Semi-Dry Fog® inlet air cooling system for increasing power output and fuel economy
Established Suzhou branch and Tianjin branch of IKEUCHI (SHANGHAI) CO., LTD.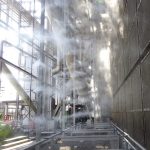 2013
Developed energy-saving, large space cooling system COOLJetter® Dome
Developed Semi-Dry Fog® indoor cooling/humidification system COOLJetter® ULM
Developed Semi-Dry Fog® humidification unit ULM® for humidity control in living spaces (facilities, hospitals, etc.)
Developed AirULM®, energy-saving, high-pressure hydraulic humidification system
Established affiliate company PT. IKEUCHI INDONESIA in Jakarta, Indonesia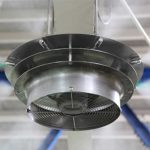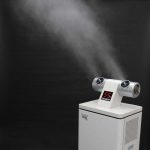 2014
Developed COOLSAVE-D for cooling air-conditioner outdoor units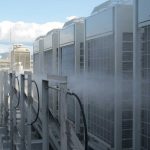 2016
Establish Shenzhen branch of IKEUCHI (SHANGHAI) CO., LTD.
Established local offices in Turkey, Thailand, and Abu Dhabi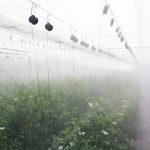 2017
Developed Dry-Fog HIGHNOW® backpack-style disinfection and deodorization device.

2018
Developed Clezia® hypochlorous acid water and strong alkaline water generator.
Established SIAM IKEUCHI CO., LTD. in Bangkok, Thailand.
Established Wuhan branch of IKEUCHI (SHANGHAI) CO., LTD. in China.

2019
Opened Nishiwaki Kamihie Factory in Hyogo, Japan.