Applications
Odor control with fog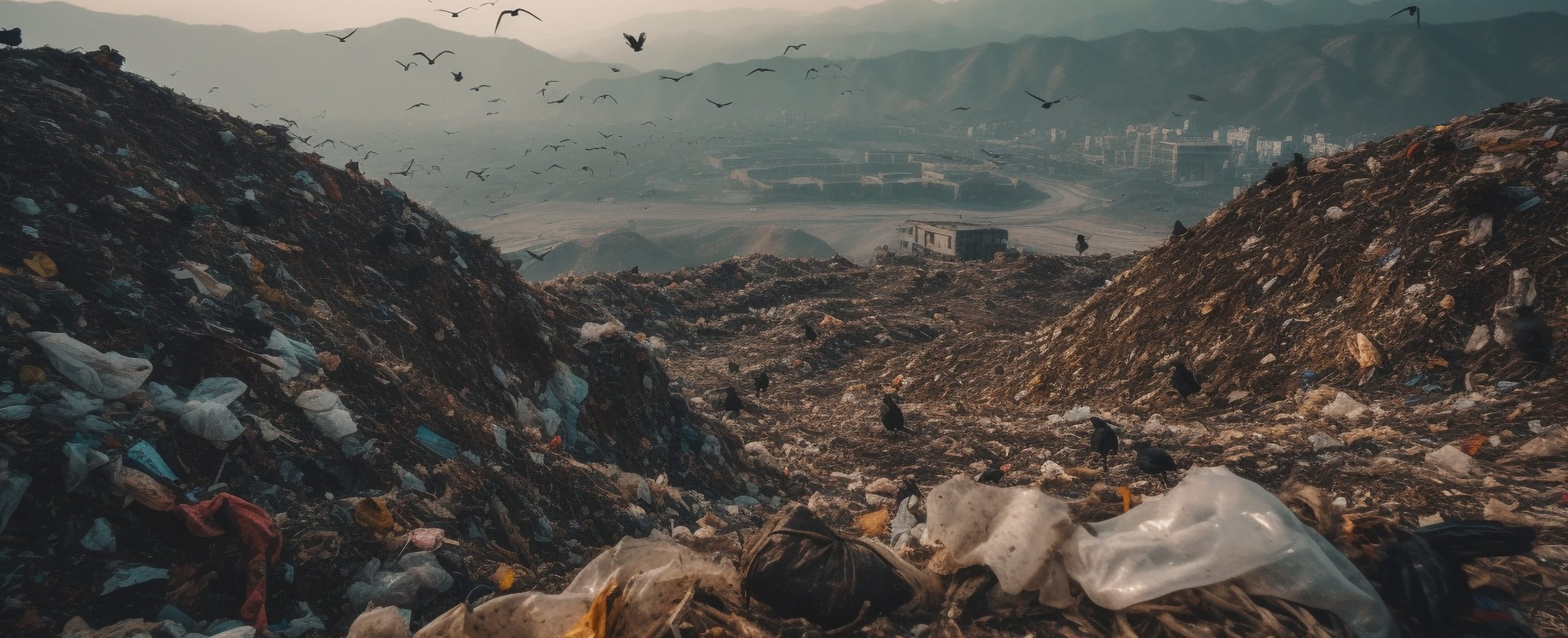 Odor control in landfills is a crucial issue to manage, both from a health perspective and due to the environmental impact. Uncontrolled odors from landfills can cause significant discomfort and nuisance to nearby communities and unhealthy gasses are often emitted during the process. These gasses are both a health concern for the landfill workers as well as for the risk of air pollution.
Odor control is important for several reasons:
Health and well-being
Environmental impact
Regulatory compliance
Worker safety and well-being
Solution: Eliminate odor with dry fog or fine fog
This odor control system can reduce smell and suppress unhealthy gasses. By utilizing a chemical agent, the chemicals can react with odor molecules, altering their chemical composition and reduce their smell. Fine fog provides a more effective odor control with a smaller quantity of chemicals needed.
AKIMist®
AKIMist produces an ultra-fine "non-wetting" fog which does not wet the objects it touches. The droplet size is less than 10μm.
Up to 4 nozzles can be mounted per body, spraying in 4 directions
Features of AKIMist®"E" TN:
Chemical-resistant titanium version, for spaying chemical solution.
Materials used for the parts in contact with the chemicals are: titanium (TB340), PP (polypropylene), PPS (polyphenylene sulfide) and FKM  (tetrafluoroethylenepropylene rubber).
Nozzle type 03C only made of Titanium (TB340), PPS and OPFW materials.
Find it here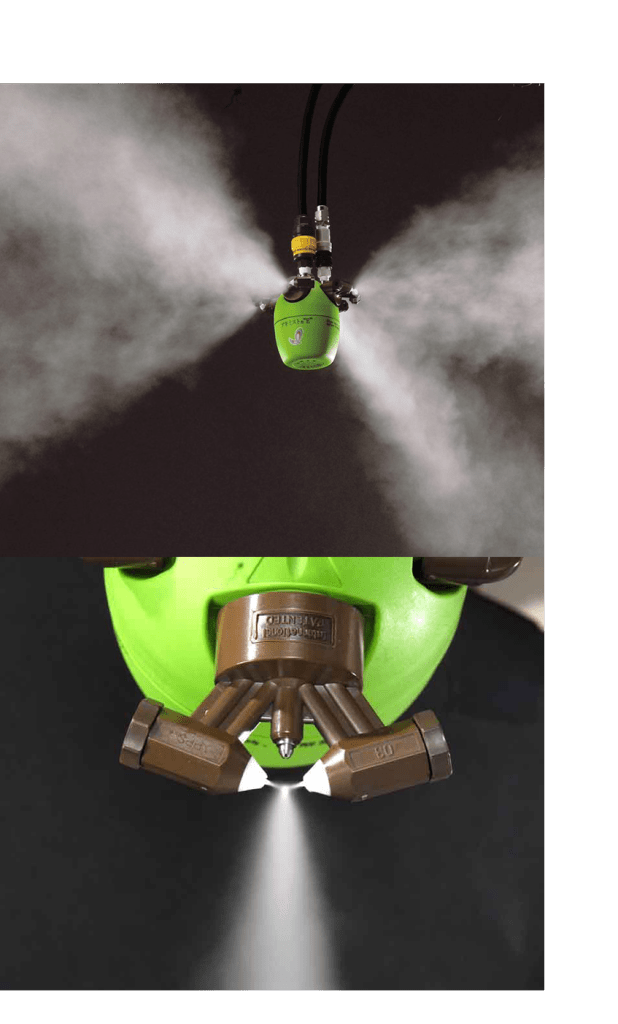 BIM
The pneumatic BIM nozzle sprays a fine fog. The droplet size is between 20-100μm. It is designed with fewer parts than conventional nozzles for easier maintenance and a lower price.
Available in 3 spray patterns: BIMV flat spray, BIMK hollow cone spray and BIMJ full cone spray.
Find it here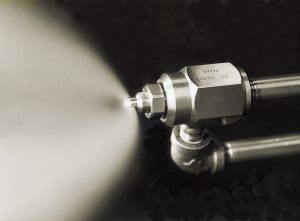 KBN series
The hydraulic KBN nozzle sprays a very fine fog. The droplet size is between 35-60μm.
This is a low-cost and lightweight nozzle due to its plastic body. The orifice however is from ceramic material which is extremely wear resistant and chemical resistant. A similar nozzle with a steel body and ceramic orifice is also available: KB nozzle 
The KBN nozzle has a minimal risk if clogging due to its free passage diameter which is 1.2-3.6 times bigger than conventional nozzles. Find it here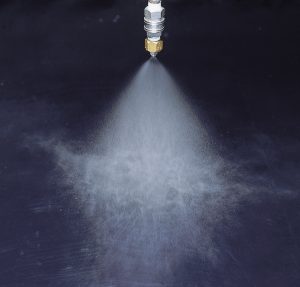 Other applications
Fog spraying eliminates odor in:
Garbage pits of waste incineration plants
Reservoirs in sewerage treatment plants
Exhaust ducts