Fine fog full cone spray nozzle
BIMJ series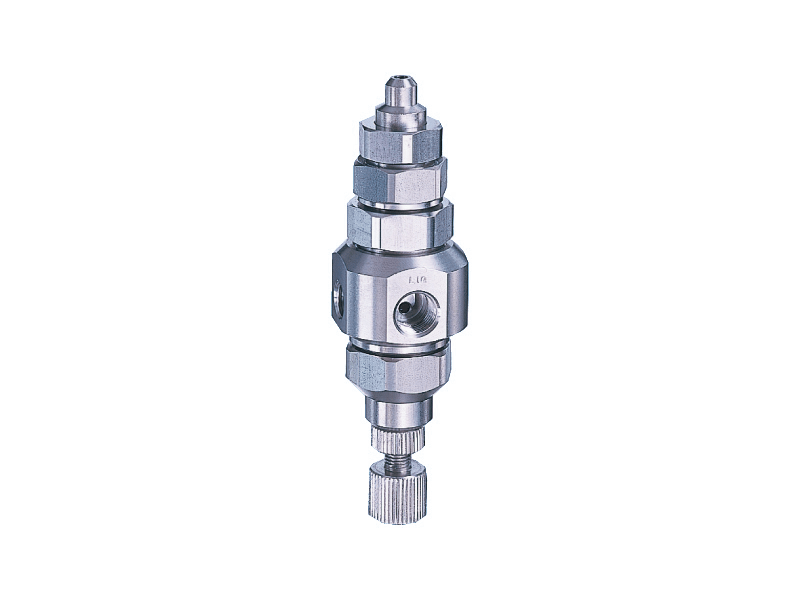 The BIMJ series nozzles' features:
Full cone spray pneumatic nozzle producing fine atomization with a mean droplet diameter of 100 μm or less (*3).
Features large turn-down ratio under liquid pressures of 0.1 – 0.3 MPa (ca. 1 bar – 3 bar).
Spray angle of 20° or 70°.

*1) Spray angle measured at compressed air pressure of 0.3 MPa (ca. 3 bar) and liquid pressure of 0.1 MPa (1 bar).
*2) Free passage diameter of nozzle orifice.
*3) Measured by Laser Doppler Method.
Download CAD model
Contact us
0.2 - 0.4 MPa (ca. 2 bar - 4 bar)
The BIMJ series nozzles have multiple applications:
Spraying: Mold release agent, lubricant, deodorant (trash pit, refuse collector, inlet conduit), oil, surface treatment agent, rust preventive, insecticide, aqueous urea, etc.
Cooling: Dies, gas, glass, steel plates, steel pieces, moldings, automobile bodies, plastic products, etc.
Moisture control: Paper, gas, ceramics, concrete, etc.
Raw material process: Dust suppression at the conveyor line, Flue gas denitration reducing agent
Steel making process: Cooling refractories at maintenance of ladle and tundish, Cooling electric furnace and electrode
Rolling mill process: Cooling coil
Surface finish process: Minimized spangle treatment at the continuous galvazing line, Cooling coating line
More information?
Do you want to order this product? Or request a quote?