Automotive
A nozzle-based solution for each step of the Automotive Manufacturing Process
Our industrial spray nozzles and nozzle-related systems are used in several manufacturing processes in the automotive industry. From the engine powertrain assembly plant to the automobile body plant, the painting/coating line, the bumper line, the outfitting line, the car electronics, we provide customized support.
From our wide range of nozzle-based products and systems, we offer customized solutions adapted to your request and needs. Our field engineers analyze your needs, listen to your problems and discuss with our customers to offer the most suitable solution.
For more detail about our nozzles for each processes during the manufacturing of a car, have a look to our catalog.
[Our website is constantly developing. Not all the solutions for the automotive industry are listed here. Please be patient with new content to come! If you don't find the applications you need, do not hesitate to contact us and follow us on LinkedIn.]
[NEW] Our website provides a chatbot, helping you to find what you are looking for. You can also use it to chat directly with one of our agents during office hours (9 AM – 5 PM Central European Standard Time). It can teach you more about IKEUCHI (distributors, delivery time, pricing, or any information you are seeking). TRY THE AKI-BOT!
Dust suppression in the Painting / Inspection line
- Sanding
- Buffet zone / Storage
- Transport line
Dust suppression in the Painting / Inspection line
High-quality nozzles for the Pre-treatment line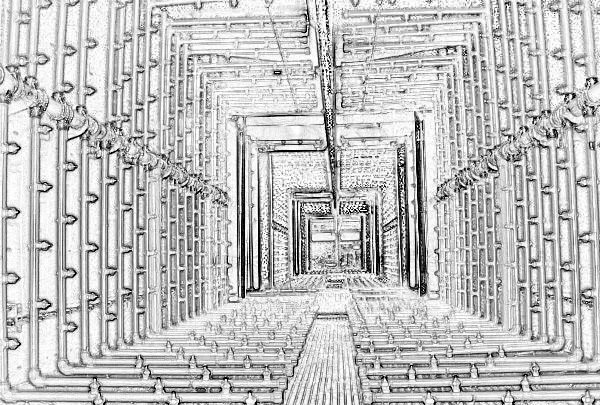 Pre-treatment
High-quality nozzles for the Pre-treatment line