Industrial Spray Nozzle Units
Self-cleaning with brushes, Nozzle header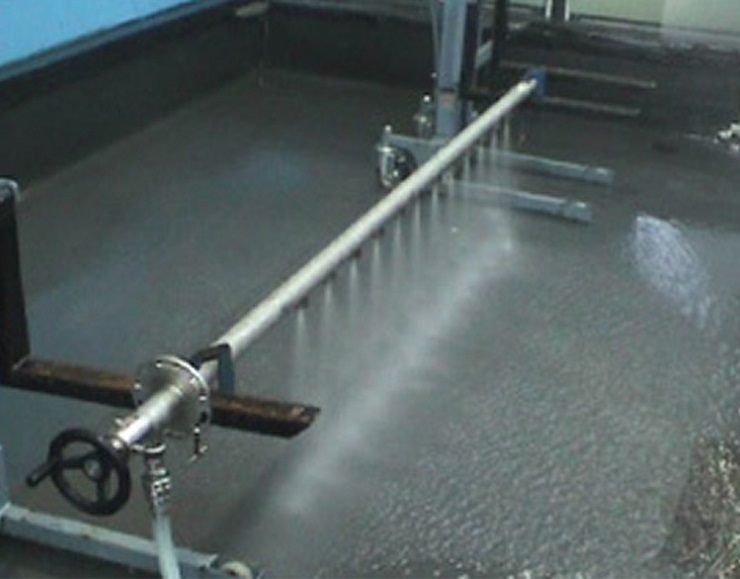 BRASIKan®
BRASIKan®
Fine fog spray nozzles with air duster gun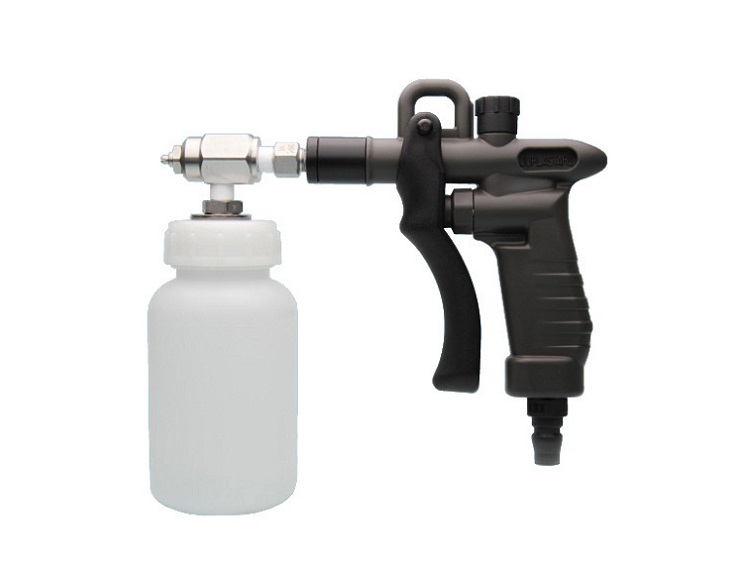 BIM-GUN unit
BIM-GUN unit
Extremely fine fog spray nozzles with tank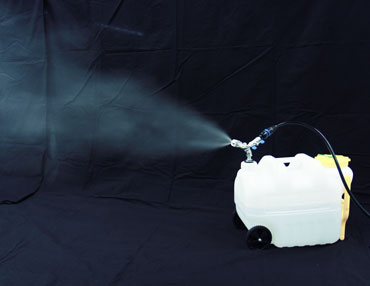 SETOV Spray Unit
SETOV Spray Unit
An industrial spray nozzle unit is a product that is developed through various combinations of the engineering process. This provides an opportunity to innovate and, thus, allows the latest technology design to be implemented, striving to satisfy the constantly changing needs of our customers.
Our industrial spray nozzle units are not composed of only one material. The parts that form a unit are fabricated of different materials. Combining and assembling them together, results in manufacturing a particular unit model. The most common materials utilized are: stainless steel and plastic.
Regardless of the utilized material, the aim of these units is to be able to assist as a solution to one of our customers' problem.  Each of the industrial spray nozzle unit has unique parts, characteristics and features that serve to be applicable for specific problems that our customers encounter. That is why the applications differ from one unit model to another.
Which spray unit is suitable for what application?
Our industrial spray nozzle unit's line-up is currently providing the following products, while constantly expanding with new innovative and updated technologies:
BRASIKan®
BIM-GUN unit
SETOV Spray Unit
COOLSAVE-D Fog Cooling Unit (coming soon)
As applications, the industrial spray nozzle units can be used for cooling, cleaning, moisture control, or spraying various chemicals by hand.
For example, one of our industrial spray nozzle unit, the BRASIKan®, has a self-cleaning brush implemented in the spray header, which allows it to stay clean and efficient no matter what. By swiftly turning the handwheel, the self-cleaning process enters in circulation, with  efficiently clearing the unnecessary and unwanted clogs. There is also an air-driven automatic version for more efficiency and remote control. The particle size distribution is delivered through a mountain-shaped form. This unit also offers the possibility of selecting the spraying nozzle's material to be out of Titanium, which have a high chemical resistance to acid fluids.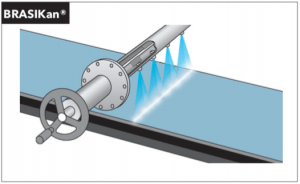 Another unit that can be mentioned is the BIM-GUN unit. The BIM-GUN is a portative atomizer unit able to spray fine-fog. One of its purposes is chemical spraying. The gun does not require a connection to a source, or machine, and thus can function independently. The droplet sizes (the mean droplet diameter) of the sprayed liquid are around  100 μm or less. Depending on the orifice size and the viscosity of the liquid, our pneumatic nozzles can spray different types of liquids, from water to peanut butter. But we do not recommend to test / spray liquid with a too high viscosity without previously discussing with our sales engineers. If the nozzle is not suitable, then clogging will definitely occur.
The SETOV Spray Unit is composed of the SETOV series nozzle and a large-capacity 20L tank. One of its application is the use in disinfection, making it a suitable option for chemical spraying. The SETOV unit distributes extremely fine fog with a mean droplet size diameter of approx. 15 μm. The unit does not contain a compressor machine, but it is required in order for the unit to function. The spray flow will also be influenced by the liquid level within the tank. Although the SETOV Spray Unit can handle a wide range of pressures between 0.2 MPa and 0.5 MPa, the recommended and optimal level of pressure is of 0.3 MPa (approximately 3 bar).
The COOLSAVE-D Fog Cooling Unit is an upcoming industrial spray nozzle unit project. The suitable applications of this unit are cooling of air conditioner outdoor units, databases, and refrigeration equipment. The cooling is done while maintaining a low level of energy consumption and  decreasing the temperature through spraying water jets in the form of fine fog. The unit does require a water inlet or water supply that pushes the water stream through the outlet of the nozzles.More information on this project (cooling of databases or refrigeration efficiency) will be available soon.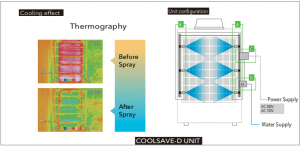 At IKEUCHI, we have determined the fundamentals to select the right nozzle for your application based on their characteristics. When selecting the nozzle, we advise you based on your required spray angle, spray capacity, optimum spray pattern, and spray distribution.
If you have technical question about nozzles, need advice to choose, or request a quote,