External mixing - Liquid siphon feed type
SETOV series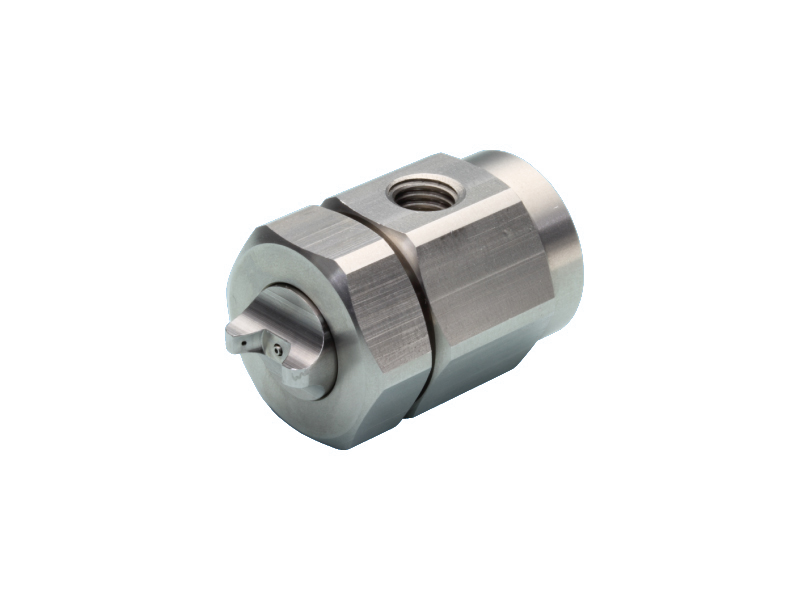 The SETOV series nozzles' features:
Flat spray pneumatic nozzle producing fine atomization with a mean droplet diameter of 15 – 40 μm (*2).
Spray capacity increases or decreases in proportion to the air pressure.
No dripping from the nozzles when the spray shuts off.
Liquid siphon feed type (liquid pressure device is not required). Use with the liquid pressure device is also possible.
*1) Free passage diameter of liquid inlet.
*2) Measured by Laser Doppler Method.
*3) Measured at liquid pressure of 0 MPa (Liquid siphon feed).
Contact us
Liquid pressure, Liquid siphon
0.2 - 0.5 MPa (ca. 2 - 5 bar)
The SETOV series nozzles have multiple applications:
Disinfection
Moisture control: Paper, cardboard
More information?
Do you want to order this product? Or request a quote?