Horticulture
Spraying systems for vertical farming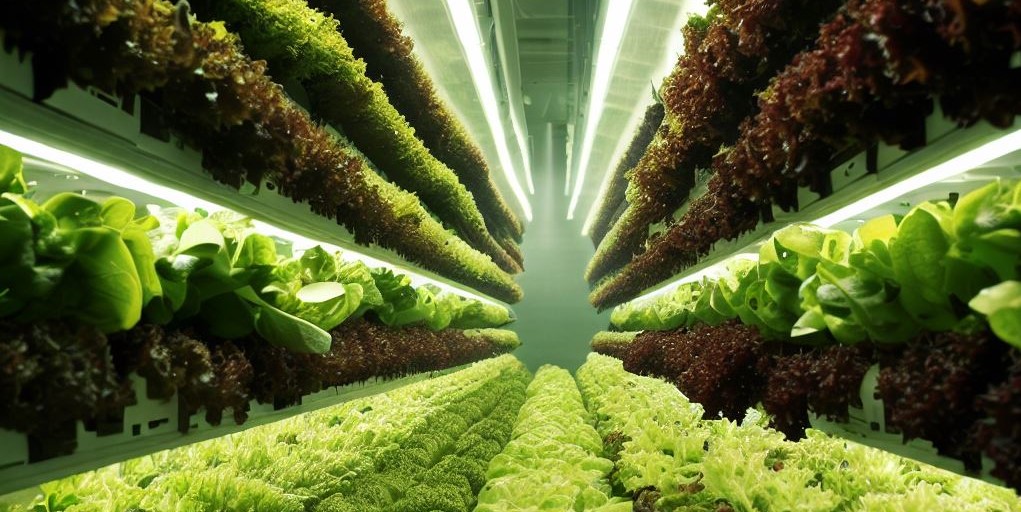 For vertical farming, irrigation control is a delicate matter due to all the electronics involved, such as LED lamps, robots etc. A spraying system for a vertical farm should only spray downwards and not in any way wet above the crops. Ikeuchi has developed a spraying system especially for vertical farms where the space and spraying height is limited.
Space 
Efficient use of vertical space is one of the primary benefits of vertical farming. Careful planning of crop layouts, shelving, and lighting systems is essential to maximize the use of available space. The optimal spraying system needs to take all this into consideration.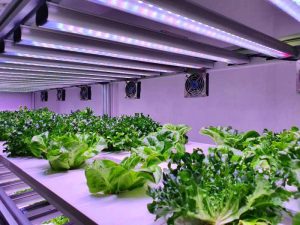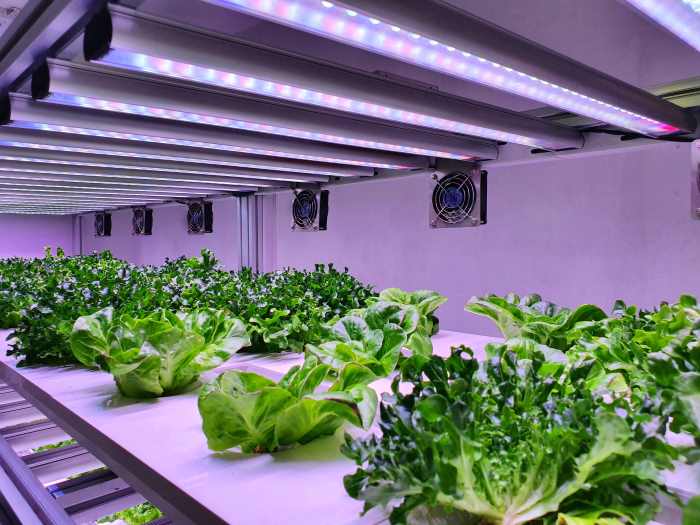 Water conservation
Vertical farms must prioritize water efficiency, especially in regions with water scarcity. A controlled spraying system will not deliver any more water than necessary and distribute it evenly among the crops.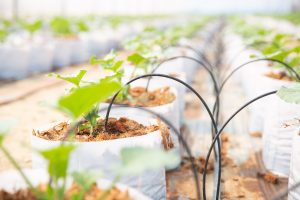 Solution: Ikeuchi SSP spray nozzle system for vertical farming
Ikeuchi's SSP nozzle has been specifically developed for vertical farming based on our clients needs: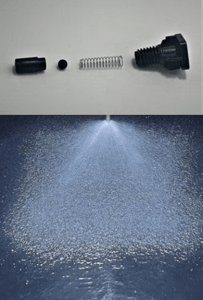 SSP for vertical farms
125° wide spray angle in order to cover a large growing bed at limited spraying height
Square shaped spray pattern to easily cover square shaped growing beds and to avoid spraying overlap
Low Spray Impact: approx. 300 μm (classified as natural light rain)
This spray nozzle is especially developed to only spray downwards in order to avoid damages on LED lights.