Extremely fine fog spray nozzles with tank
SETOV Spray Unit
The SETOV Spray Unit 's features:
Start spray just by connecting compressed air;
External mixing type of nozzle reduces clogging;
Extremely fine fog with a mean droplet diameter of approx. 15 μm;
Two choices of nozzles with different spray capacity:

SETOV0406 sprays approx. 2.2 L/hr at full liquid level, 1.8 L/hr at low liquid level at 0.3 MPa*
SETOV0508 sprays approx. 3.3 L/hr at full liquid level, 2.8 L/hr at low liquid level at 0.3 MPa*

Continuous spraying time:

SETOV0406: Approx. 9–11 hours at standard pressure*
SETOV0508: Approx. 6–7 hours at standard pressure*

The 20 L tank with casters is easily portable;
Spray direction changeable with universal ball joint ;
Simple structure and easy maintenance.
*Note: at standard pressure of 0.3 MPa (ca. 3 bar). These are mean values. Spray capacity varies depending on the present liquid level.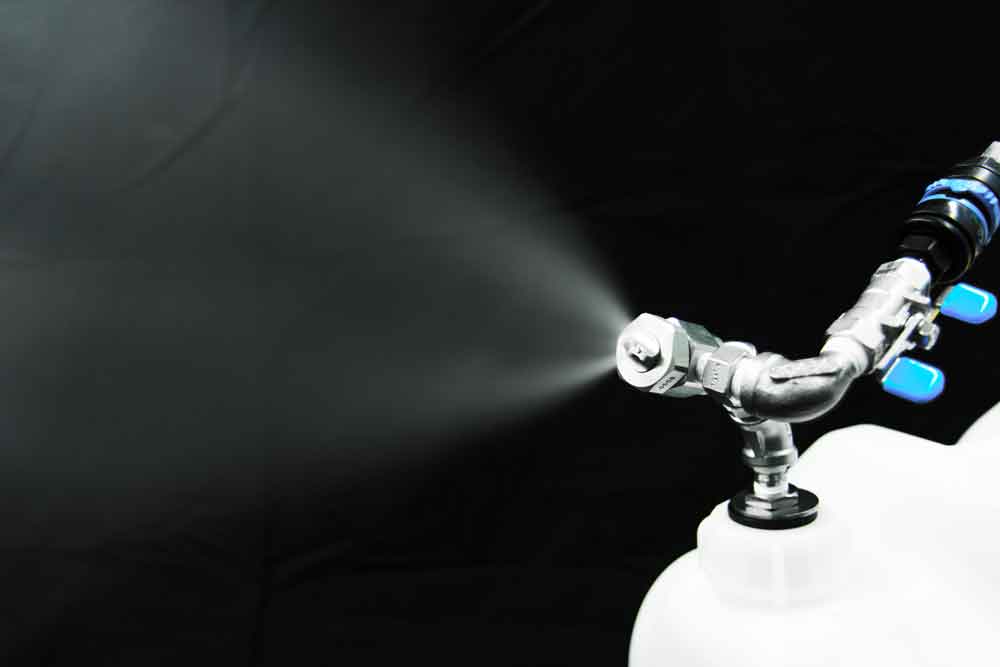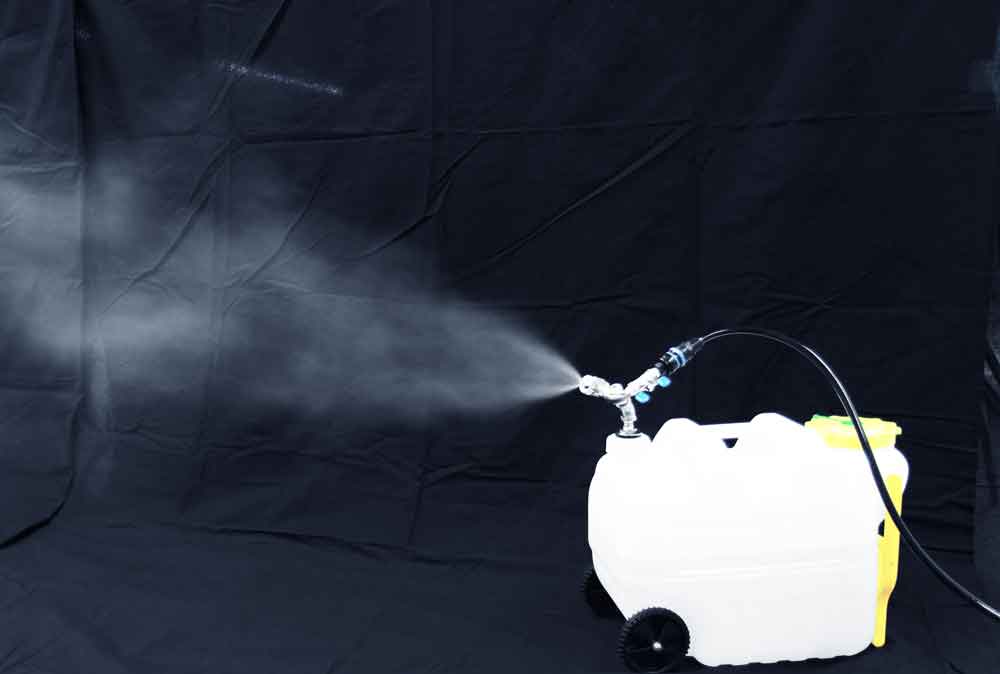 Contact us
SETOV0406: 2.2 L/hr* ; SETOV0508: 3.3 L/hr* (full tank)
The SETOV Spray Unit is used for disinfection purpose. To know which chemical liquid you can use with this product, please contact us.
Installation:
At the Nishiwaki City Library in Japan: installation of the automatic disinfectant sprayer at the entrance. It activates automatically when visitors pass through the entrance and sprays diluted hypochlorous acid water for several seconds.
More information?
Do you want to order this product? Or request a quote?