March 24, 2020
Our AKIMist®"E" for disinfection and sanitization

How our AKIMist®"E" is used for disinfection and sanitization
AKIMist®"E", equipped  with Mendizza Water & technologie portable tank unit and RENTACS ITALIA chemical liquid, is a secure way to disinfect and sanitize public areas in Italy. This powerful system can effectively reduce bacterial and viral loads from surfaces, ensuring that communities remain safe and healthy.
We have two type of AKIMist®"E" which can be used for this purpose:
AKIMist®"E" with stainless steel nozzle tips (04E)
This model is made in PP (polypropylene) while the 04E nozzle is made of S303 (Stainless Steel 303), PPS (polyphenylene sulfide) and FKM  (tetrafluoroethylenepropylene rubber).
This model is used in Italy with a H2O2 solution for disinfection and sanitization (see video below).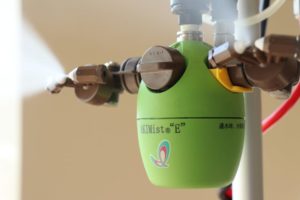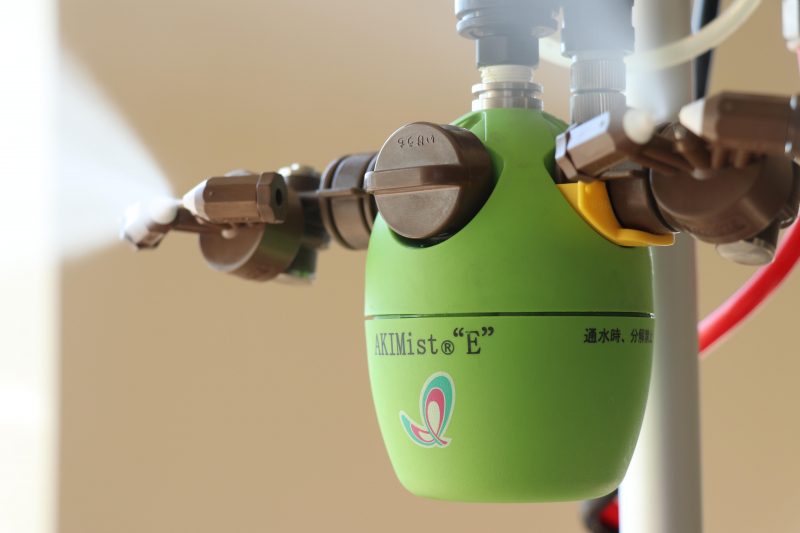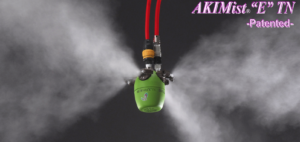 AKIMist®"E" TN (03C)
This model is made in titanium (TB340), PP (polypropylene), PPS (polyphenylene sulfide) and FKM  (tetrafluoroethylenepropylene rubber). This combination of materials makes it highly resistant to chemicals.
Applications:
Disinfection and Sterilization
Food and beverage factories
Hospitals sanitation
Pharmaceutical plants
Public areas
This disinfectant unit is easily portable with its compact 20 L tank, and after a swift installation it can be used right away. By utilizing the fine fog spray method to prevent the spread of viruses, this device offers an invaluable addition in stopping infection from taking hold.
*FYI,  we do not provide the chemical solution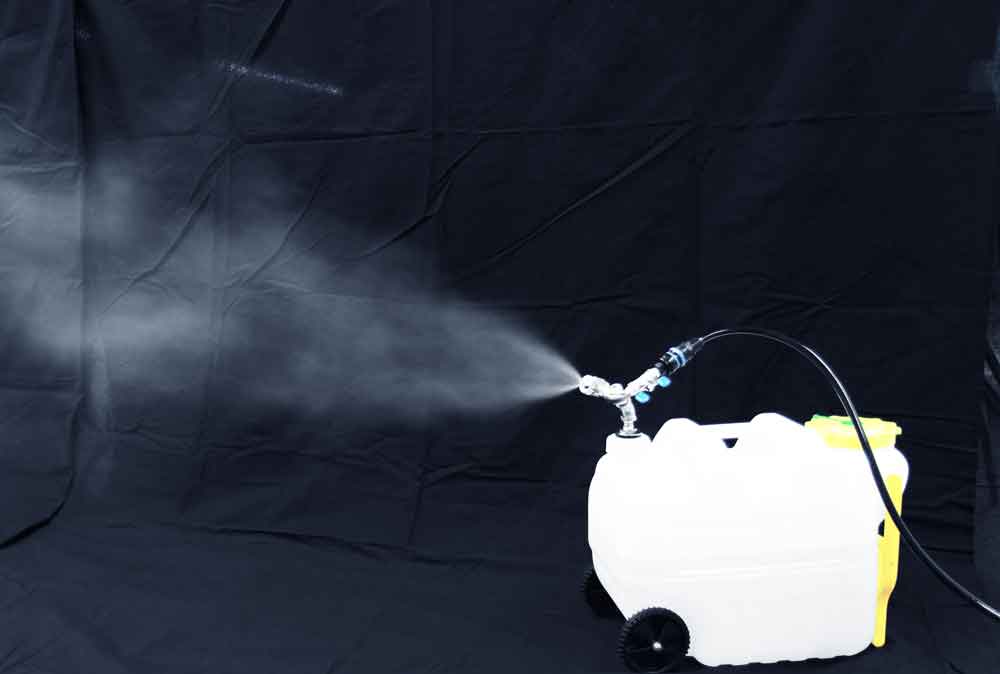 Success story
Nishiwaki City Library in Japan is using this disinfection solution.
Installed at the entrance of the facility, it automatically sprays a hypochlorous acid water to disinfect and neutralize the coronavirus infection.
With minimal concerns for health, this innovative solution directly eliminates viral threats on contact to ensure the utmost safety for visitors and staff alike.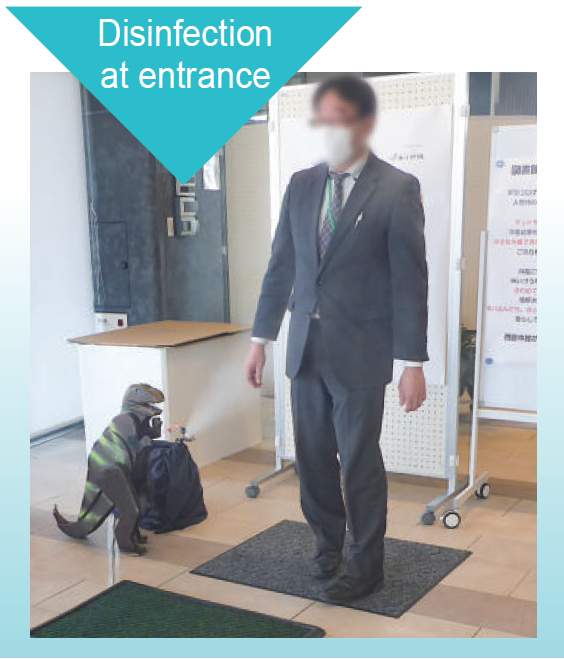 To ensure the highest level of sanitation and disinfection, our Dry Fog Humidifier offers unparalleled comfort. Through tailored models that match your unique needs and situation, we'll provide you with a solution to fit any application – giving you an unrivalled peace of mind.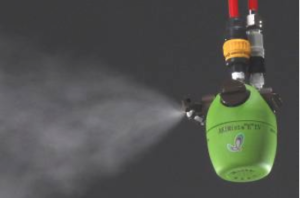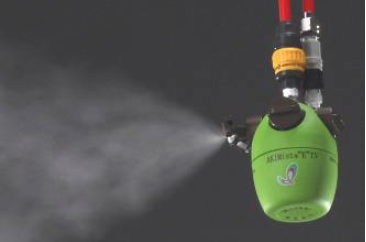 Contact one of our engineers to choose the right AKIMist®"E" model.
If you are located outside the European Union and the European Economic Area,