YYA series
Clog-resistant wide-angle flat spray fine fog nozzle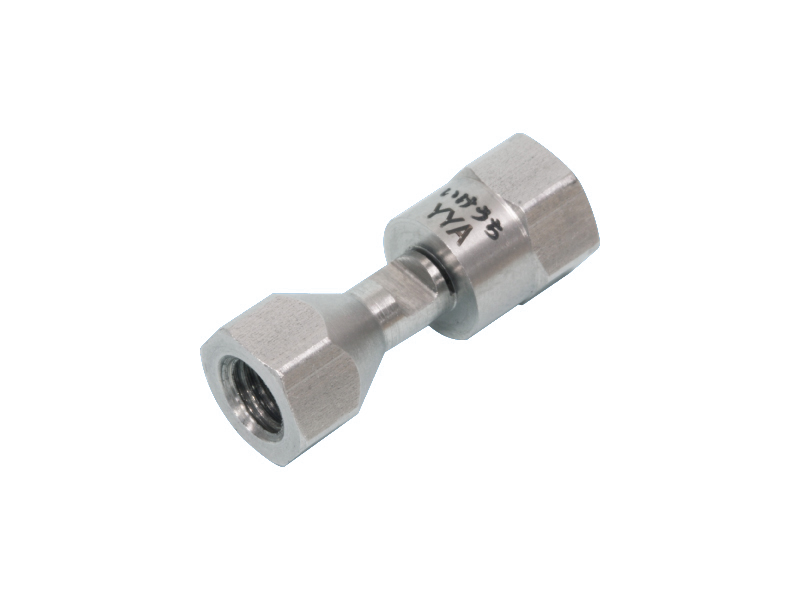 0.2–0.5 MPa (ca. 2 - 5 bar)
Liquid inlet: 0.4 mm, Air inlet: 0.2 mm
Wide-angle flat spray pneumatic nozzle producing fine atomization with a mean droplet diameter of 15–30 μm (*2).
Combines "clog-resistant" and "wide spray angle" features.
Compact, 22 mm-long design.
Capable of spraying viscous liquid up to approx. 300 cP. (*3)
*1) Measured at compressed air pressure of 0.3 MPa (ca. 3 bar) and liquid pressure of 0.05 MPa (ca. 0.5 bar).
*2) Measured by Laser Doppler Method.
*3) Spray capacity and spray angle are reduced when viscous liquid is sprayed.
Raising the liquid pressure to 0.2–0.3 MPa (ca. 2 bar – 3 bar) is recommended when spray capacity is small, otherwise the spray pattern becomes irregular.
Spraying viscous liquid such as oil and honey