October 15, 2020
How can our AKIMist®"E" improve the spinning industry in Asia?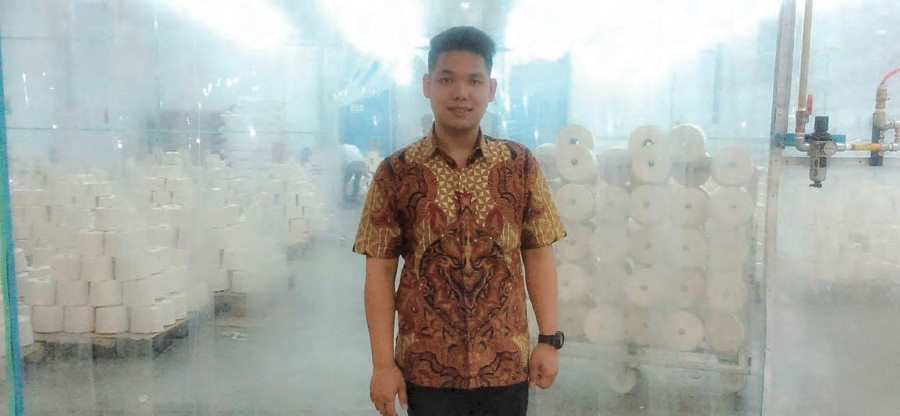 Humidification systems can have multiple applications. One of these is the spinning industry, where Ikeuchi has been present since its foundation in 1954. Today we will look into how our AKIMist®"E." helped a spinning manufacturer in Boyolali, Indonesia: Pt. Jesi Jason Surja Wibowo (JJSW). 
In this article, we will present how our solutions can help other companies in the spinning industry to increase their profits. 
The spinning industry necessitates specific conditions to produce their goods. 
Within the spinning industry, there is a crucial factor that has a significant impact on the profit: quality of the yarn. Historically, maintaining a certain level of moisture is known to be the best method to protect the thread and ensure its quality. 
Our client, Mr. William Halim, managed to improve the quality of his yarn by using our product: AKIMist®"E" Dry Fog humidifier.
He had precise requirements to satisfy:
Firstly, the cones need a uniform humidity to sustain an even quality of the yarn.

Secondly, they should never be wet, and we should avoid any form of dripping.
Why choosing IKEUCHI's AKIMist®"E"?
After understanding his need for a humidification system, Mr. Halim discovered IKEUCHI's AKIMist®"E". He received a recommendation from a fellow spinning manufacturer and was curious if this solution could apply to his factory. Our product's potential entirely convinced him after IKEUCHI proposed a demonstration at another's company's plant.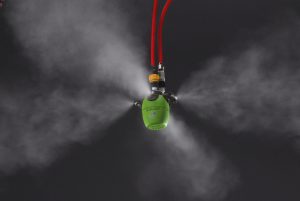 Mr. Halim then got in touch with IKEUCHI's Sales Engineers. They created a customized proposition designed to fit his factory's floor plan and characteristics, and his production needs.
The AKIMist®"E" (AE) produces ultra-fine "Dry Fog" for humidity control in various industrial applications. We call our Dry Fog "non-wetting fog" because it only contains really small droplets. The tiny droplets (10 microns) evaporate before reaching any surface. Therefore, it can achieve humidification in an area without the risk of wetting. The AE can spray the Dry Fog over 4 meters and can cover a wide area with a single unit.
Results of moisture levels with the AKIMist®"E" system
After setting up the AKIMist®"E", he managed to reach the desired moisture level quickly and achieved very satisfying outcomes. For example, the humidity increased from 50% RH to 90%RH, and the moisture content of cones got up from 6% to 7.5%.
The AE equipment produced a fog that did not only moistened the surface but evenly all through the cones. All of this without getting the floor and the surrounding wet.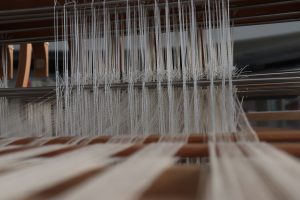 The business impact of installations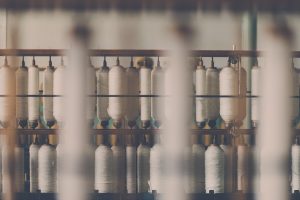 The total cost of purchase and installation of the AKIMist®"E" system was about 9.000 €, but JJSW quickly achieved a return on their investment. Indeed, they forecast a profit increased by 135,000.00€ per year given the outstanding results.
The enhancement in quality of their yarn, providing better resistance to tearing and breaking, is a substantial benefit for JJSW. Moreover, they expect to satisfy better their customers, thus getting broader business opportunities. 
The next step for JJSW
JJSW is thinking to expand the AKIMist®"E" even further, using it to protect its raw materials and facilitate the spinning process and gain productivity. Through their approach of service and quality improvement, they keep supplying all of their customer's needs with new technologies such as IKEUCHIi's AKIMist®"E".