August 12, 2019
Stay cooled down during your marathon

Cooling gate for outdoor activities and running races
Have you ever been doing any outdoor activity and wishing to get cooled down without getting soaked wet?
As a nozzle manufacturer, our colleagues from IKEUCHI USA INC. created a portable cooling gate that can easily be installed during outdoor events such as marathons. Other cooling equipment is also installed during outdoor events in order to keep participants and supporters cooled down. This is especially convenient during heat waves like we have experienced some summers in Europe.
Outdoor cooling gate
Runners and supporters of marathon (or shorter distance running race) can benefit from the cooling gate placed on the race path and the resting area.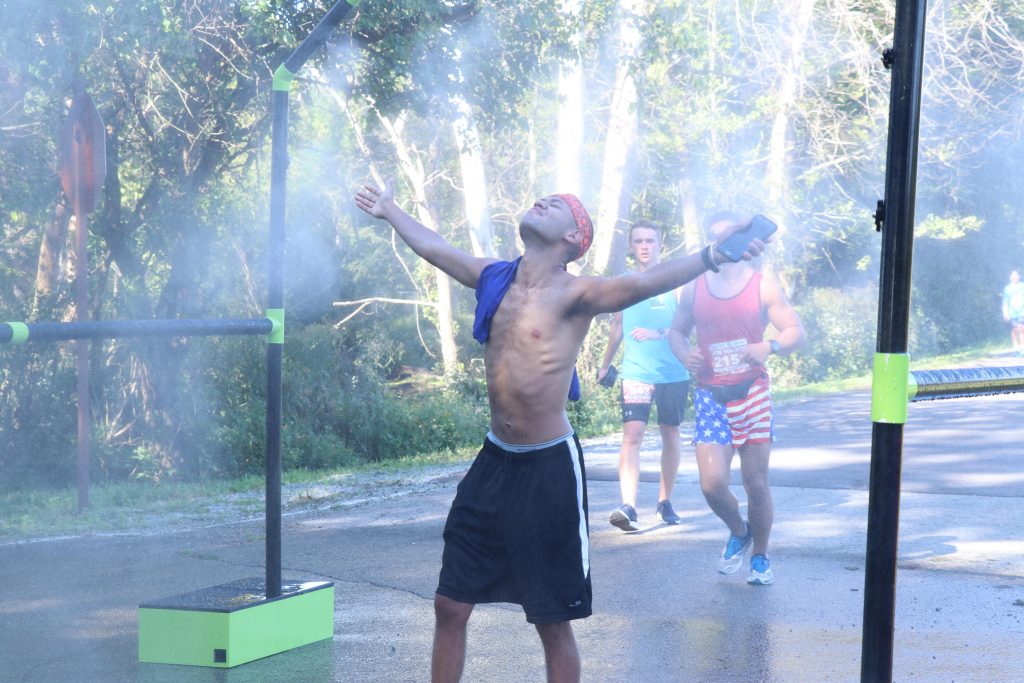 © IKEUCHI USA INC.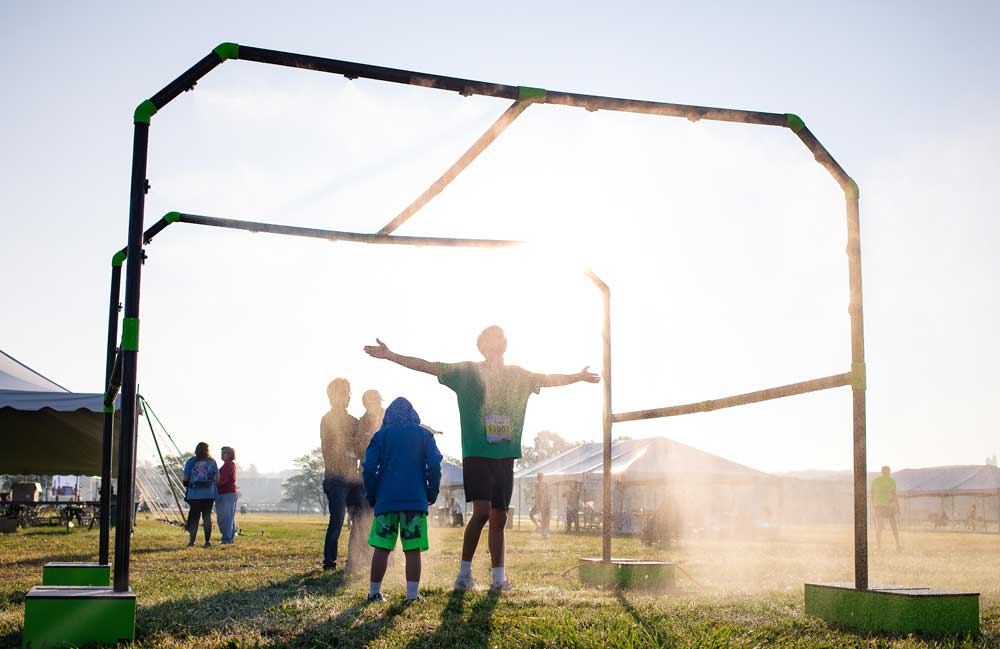 © IKEUCHI USA INC.
Inserted with our high quality hydraulic nozzle, this gate only needs a connection to a water source to start atomizing.
It is mounted with semi-fine atomization hollow cone nozzles to produce a relatively fine fog.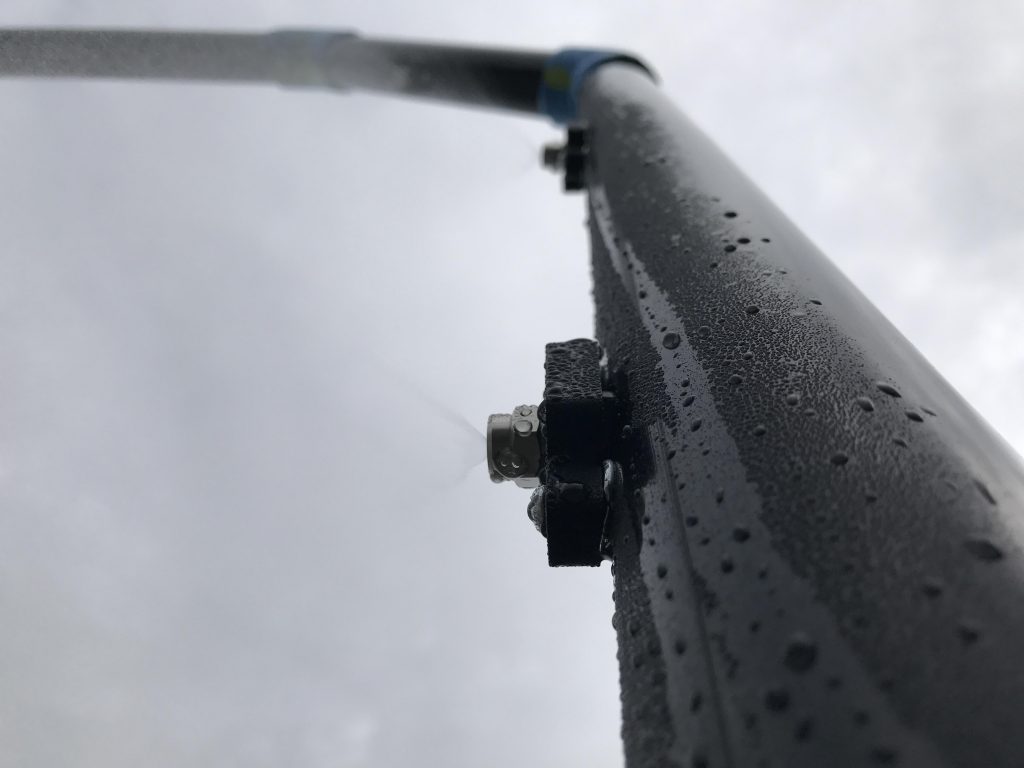 COOLJetter cooling fan
We also have another option to cool down a spot or wider area with our COOLJetter series. This solution is particularly attractive during outdoor events as the fan provide an additional cooling sensation combined with the sprayed water. We installed our demo unit at a football tournament (J Dream Cup 2018), in the Netherlands.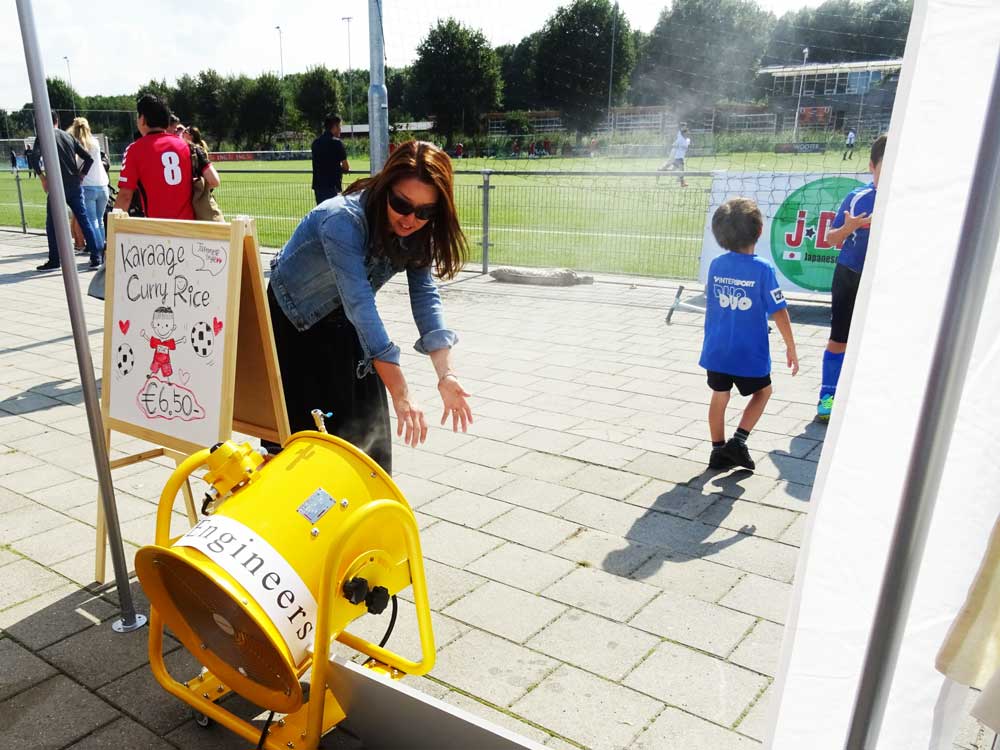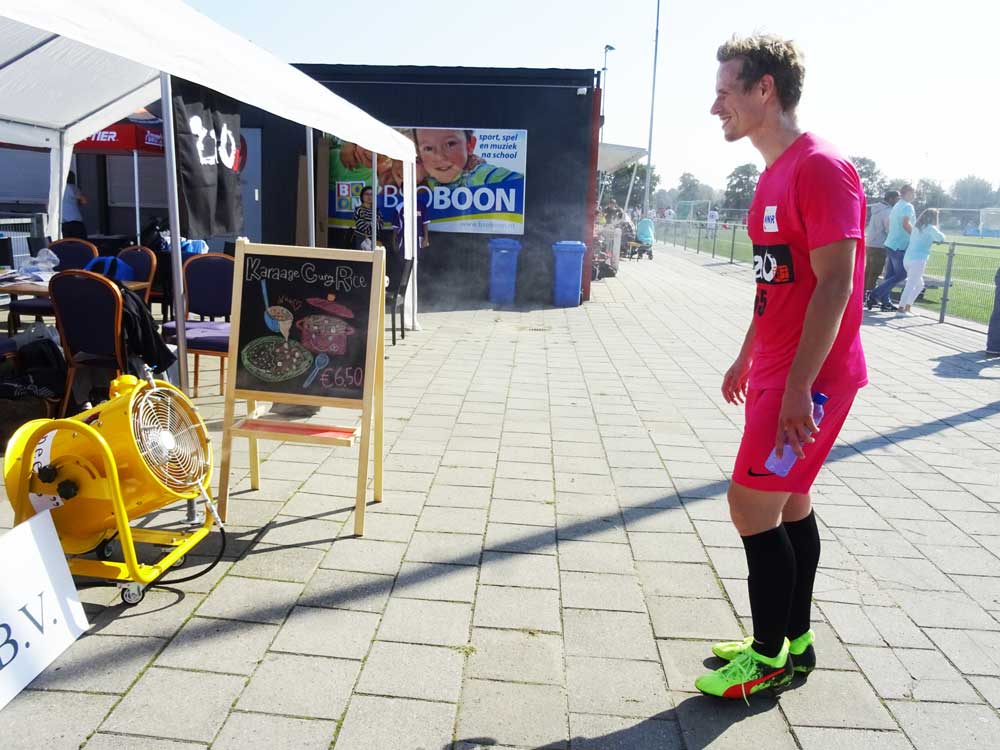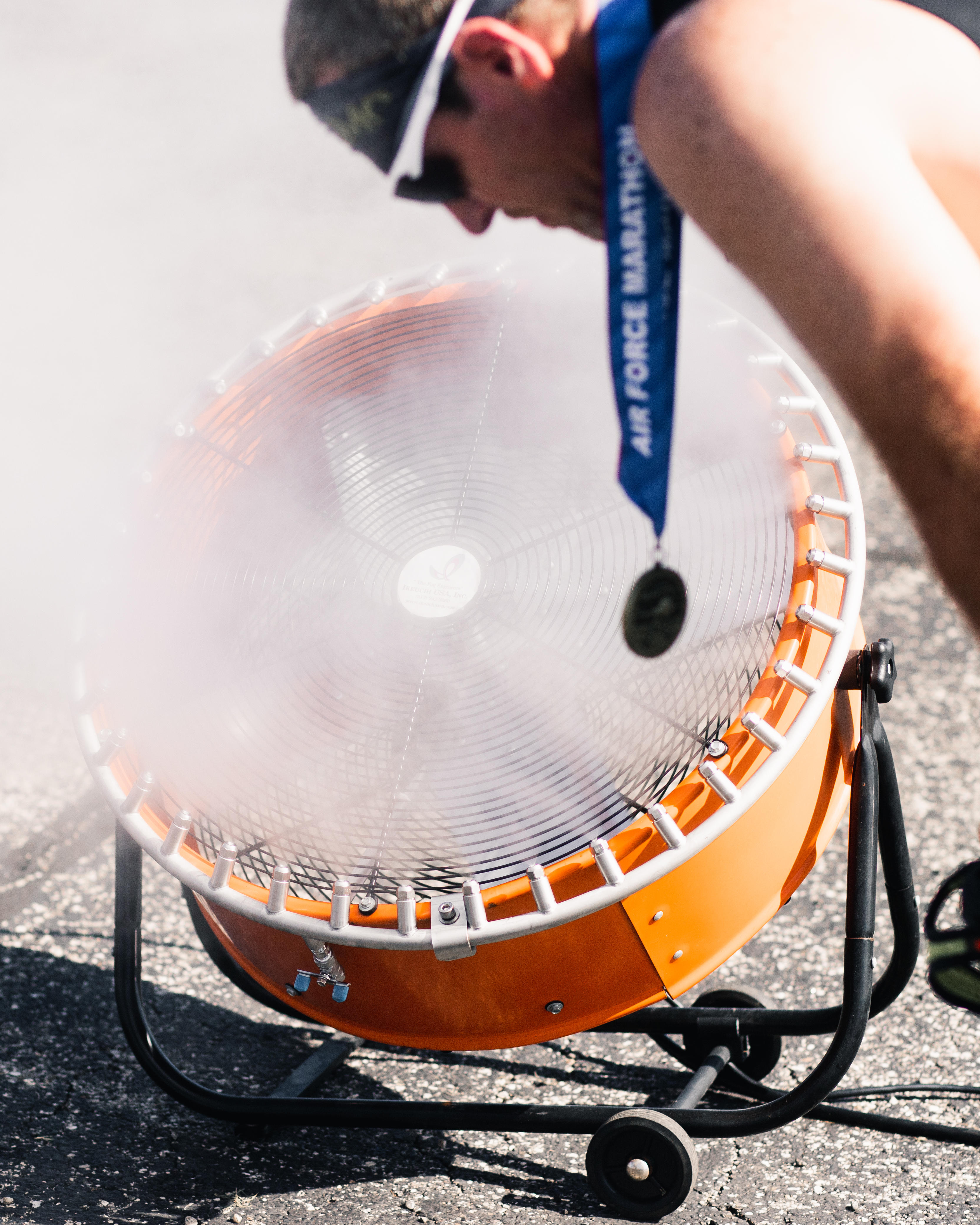 © IKEUCHI USA INC.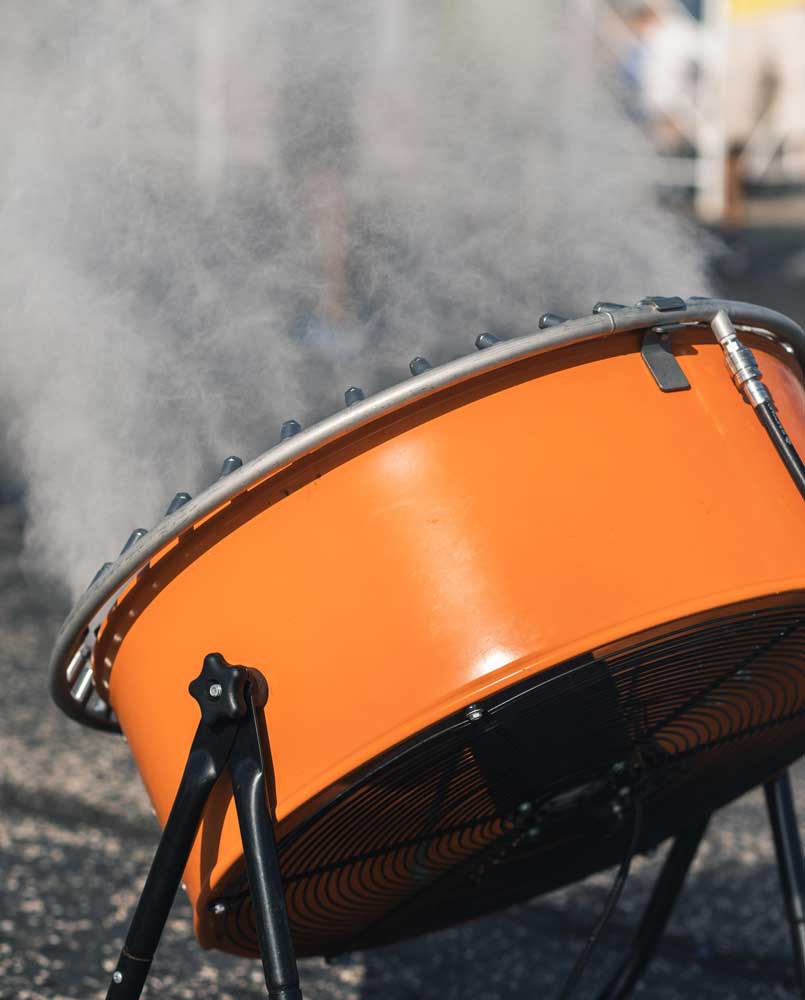 © IKEUCHI USA INC.
Hydraulic nozzle header
You can also install a hydraulic nozzle header along existing gates. This is easier to install. Our hollow cone KBN series nozzles generate an extremely fine fog, ideal for cooling during warm weather and outdoor activities.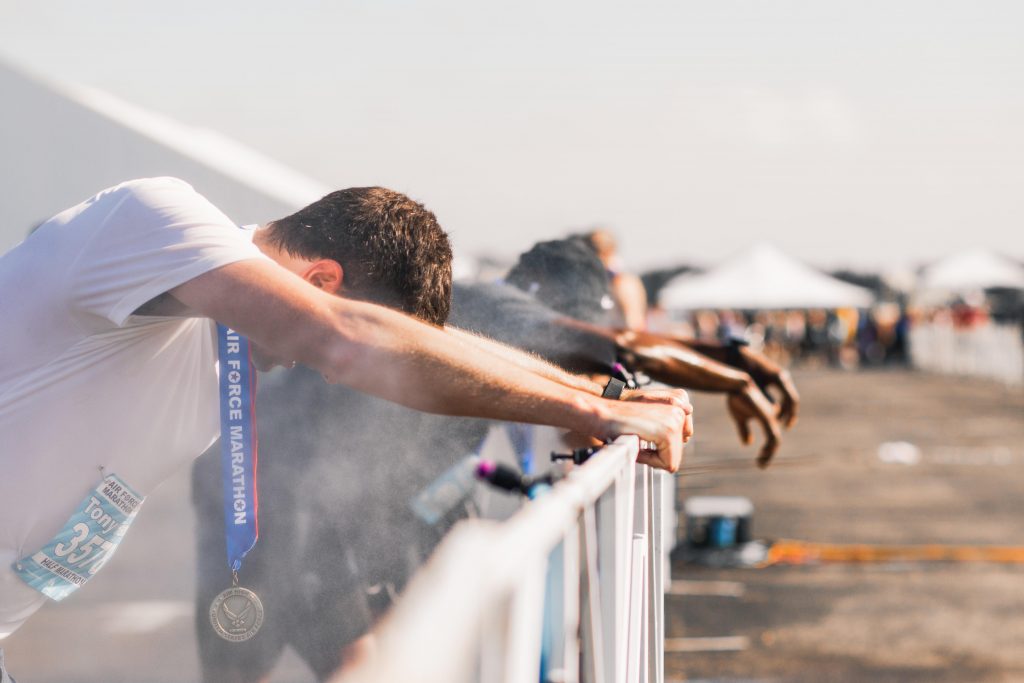 © IKEUCHI USA INC.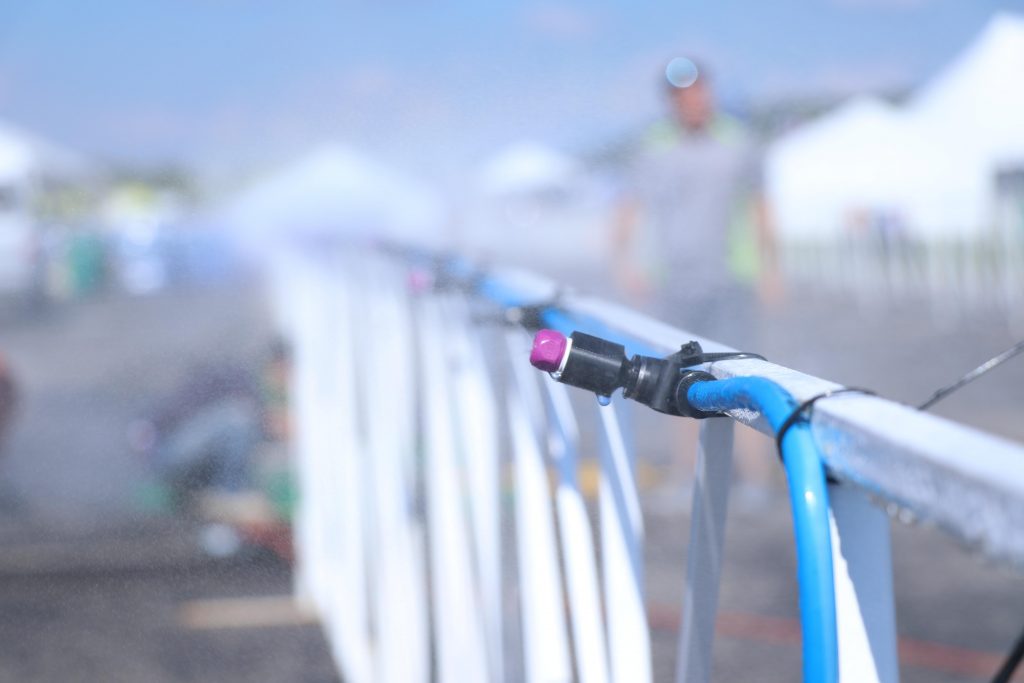 © IKEUCHI USA INC.
Don't hesitate to contact us if you have a cooling project for outdoor activities!