July 21, 2020
Summer discount on SETOV Spray Unit
Get your summer discount on our SETOV Spray Unit!
The SETOV Spray Unit is a portable spray unit used for instant cooling and disinfection in facilities. We have stock in the Netherlands, reducing the shipping time for all deliveries in Europe. Contact us to get your summer discount and place an order!
The SETOV Spray Unit model SETOV0508 available in the Netherlands!
Features of the model SETOV0508:
Clog-resistant nozzle for easy maintenance
Easily portable with a 20 L tank
Extremely fine fog sprayed with a mean droplet diameter of ca. 15 μm
Start to spray just by connecting compressed air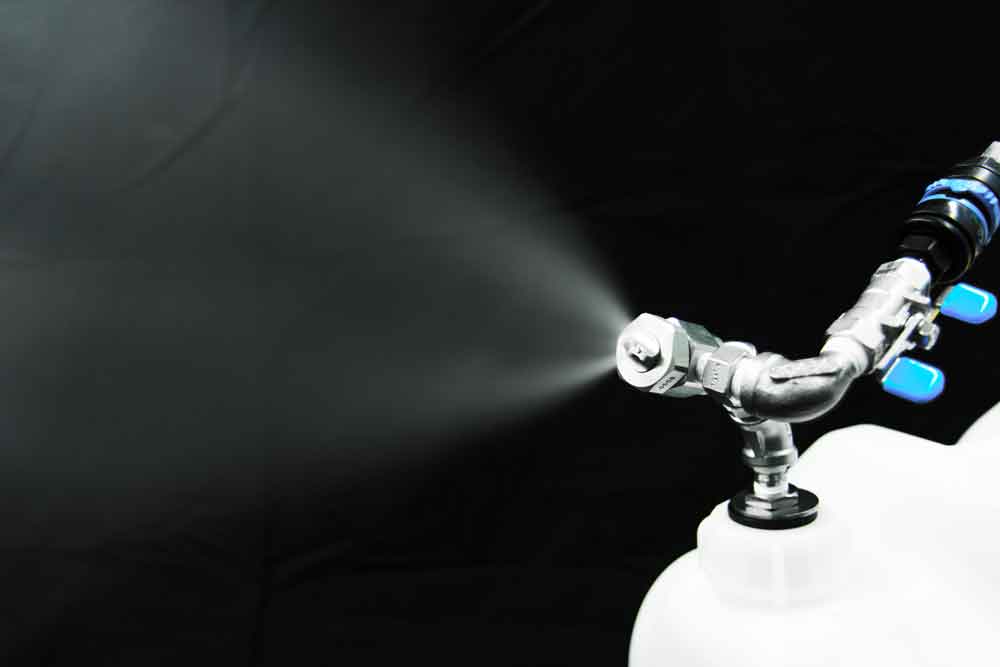 SETOV0508 sprays approx.

3.3 L/hr at full liquid level at 0.3 MPa (ca. 3 bar)
2.8 L/hr at low liquid level at 0.3 MPa (ca. 3 bar)

Continuous spraying time: Approx. 6–7 hours at standard pressure of 0.3 MPa (ca. 3 bar)
Spray direction changeable with universal ball joint