Air blow gun
TAIFUJet® + Air gun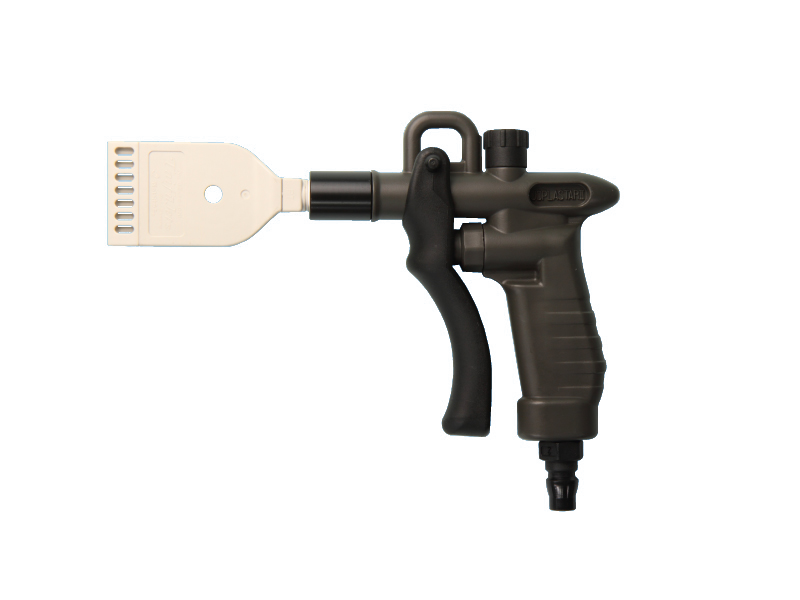 The TAIFUJet® + Air gun 's features:
Air duster gun unit for air blowing
ON/OFF of air spraying can be operated by one hand
Replaceable 3 type nozzles (Compact flat, Round, and Flat)
Air capacity adjustability (as standard equipment)
Download CAD model
Contact us
The TAIFUJet® + Air gun has multiple applications:
Blow-off drying: Blow-off drying after washing, Edge wiper for steel surface treatment, Blow-off drying for engine block
Blowing off: Blowing off cutting chips, Blowing off coating powder, Rejection of inferior products, Blowing off dust on steel plates
Cooling: Pinpoint cooling for molded plastic
Others: Detachment, Cleaning, etc.
More information?
Do you want to order this product? Or request a quote?