Rotating cleaning, High chemical-resistant
ES-PTFE series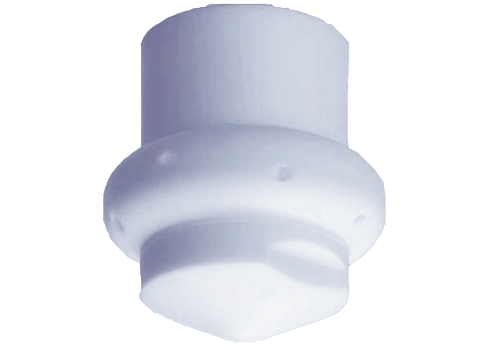 The ES-PTFE series tank cleaner's features:
High chemical-resistant rotating cleaning nozzles.
Solid stream (ES series) or flat fan-shaped spray pattern (ESV series).
Compact and simple design.
Rotation is driven solely by the flow of the cleaning fluid.
Clean design with little dripping from the nozzle tip even when installed upward.
Download CAD model
Contact us
0.05 - 0.5 MPa (Ca. 0.5 - 5 bar)
Max. allowable temperature
The ES-PTFE series tank cleaner has multiple applications:
Cleaning by volume of spray flow, not by spray impact
Cleaning of tanks and filling machines
More information?
Do you want to order this product? Or request a quote?