Aviation
Humidification solution used in the Aviation industry
Thanks to our experience in the Automotive industry, especially in the painting and coating line, we extended our solutions to the Aviation paint shops to support with dust-related problems.
Our strength relies in customizing our solutions to the customer's specific environment. From our wide range of nozzle-based products and systems, we offer adapted solutions based on  the customers' request and needs. Thus, have a look to our Applications pages, our Systems, and our solutions in other Industries to see if you can find a suitable solution for you.
Otherwise feel free to Contact us directly to help you find a suitable solution for your problem!
[Our website is constantly developing. Not all the solutions for the aviation industry are listed here. Please be patient with new content to come! If you don't find the applications you need, do not hesitate to contact us and follow us on LinkedIn.]
Particles suppression in MRO hangar (dust related)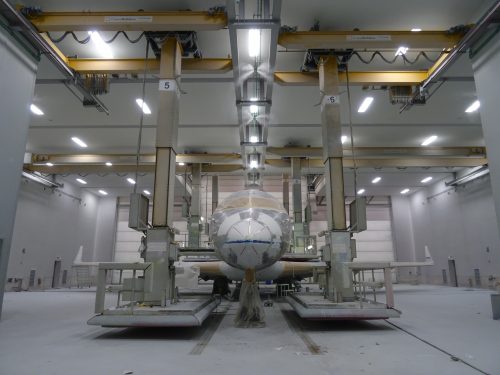 - Commercial aircraft
- VIP aircraft
- Military aircraft
Particles suppression in MRO hangar (dust related)