Long flat blowing manifold with plastic nozzles
TAIFUJet® series TF-PF (plastic nozzle)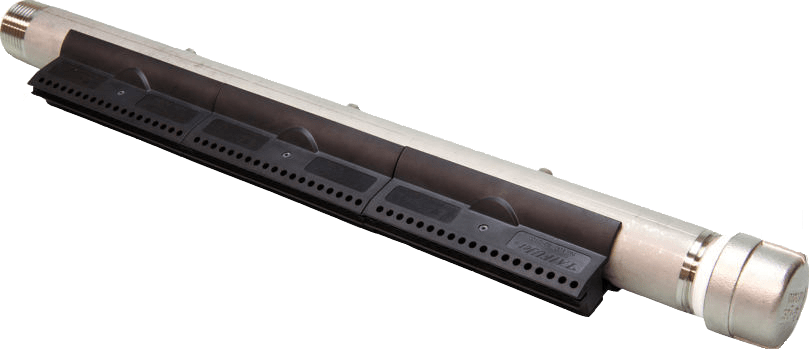 Features of the TAIFUJet® series TF-PF (plastic nozzle):
Boosts powerful air flow, taking in surrounding air
Designed to have a uniform and efficient air flow
Quiet operation producing solid stream of high impact air
Available in 11 different sizes covering a blowing width ranging from 200 to 1,200 mm*
Nozzle tips are replaceable for easy maintenance and lower costs
*Blowing width from 700 mm to 1,200 mm is available in double-entry type.
Contact us
The TAIFUJet® series TF-PF (plastic nozzle) has multiple applications:
Edge wiper for steel surface treatment
Blowing off dust/water under high temperatures
Use in tight spaces
More information?
Do you want to order this product? Or request a quote?