Fine Spray Nozzles (-100μm)
Extremely fine fog ultra-small capacity hollow cone spray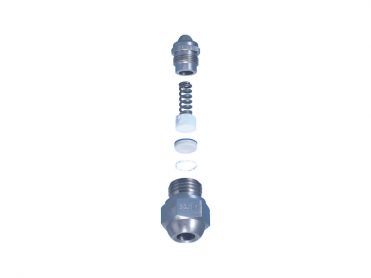 KB series
KB series
[New] Extremely fine fog & ultra-small capacity hollow cone spray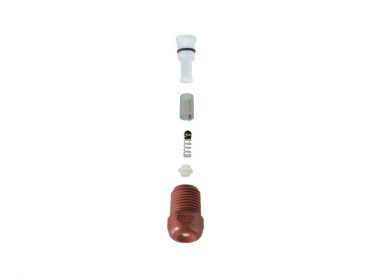 KBN series
KBN series
Our fine spray nozzles are part of the hollow cone hydraulic nozzles. With similar pressure, spray capacity, and spray angle, the mean droplet size of the hollow cone spray nozzle is the smallest among all hydraulic nozzles. Reducing the mean droplet diameter expands the coverage angle of the spray liquid, over a wide range, for particular surfaces.
This has a significant effect on transport phenomena of materials, such as chemical reaction, absorption, adsorption, etc. Moreover, the hollow cone nozzles are suitable for cooling and washing gases, humidifying, and chemical reactions, because of their hollow cone spray pattern and droplet size.
Our fine fog nozzles can spray a liquid in tiny droplets, or drops, smaller than 100 μm, giving the appearance of a mist. These droplets have the smallest atomization sizes among hydraulic nozzles, and aresuitable in numerous applications such as:
spraying chemicals;
cooling gas or thin plates;
humidifying;
dust suppression.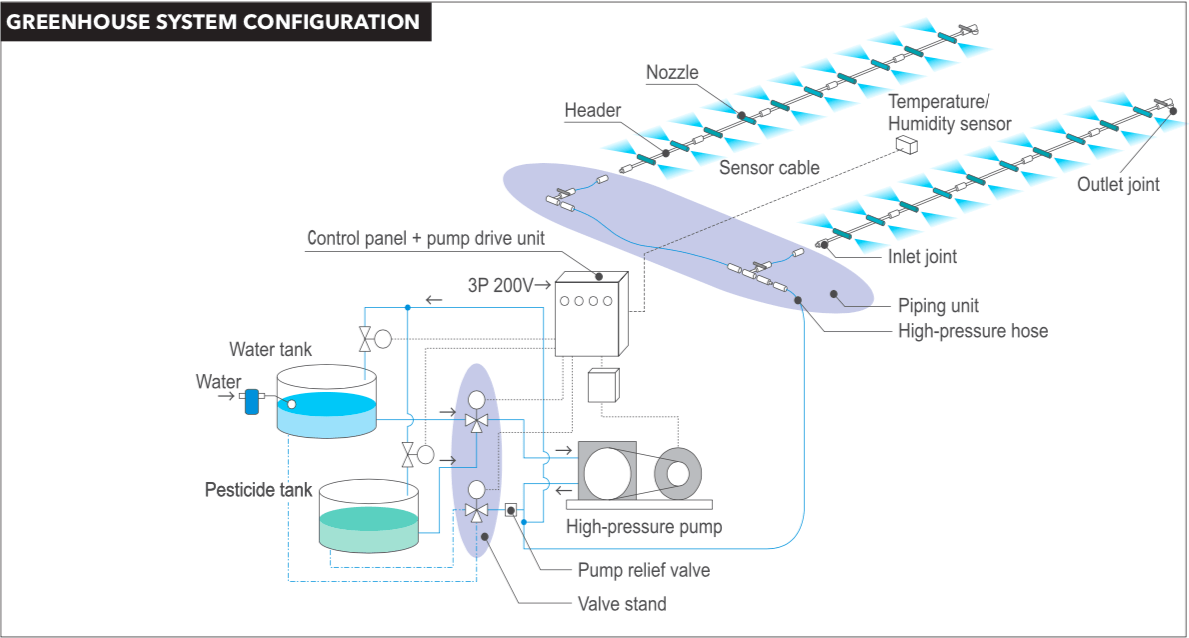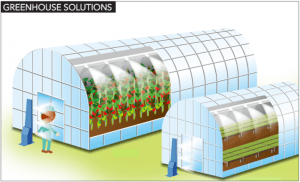 Products from the fine fog spray nozzles category:
A general overview: features and materials
The KB and KBN series are hollow cone fog nozzles fabricated with a tip, or orifice, made out of ceramics. Thus, this material selection of ceramics for the orifices, assists with the maintenance of the nozzles, as they have excellent wear resistance. Moreover, the ceramic tip provides a stable performance under higher flow rates or pressures.
The material from which the body of the nozzles is made out of are: stainless steel (KB series) and Polyamide plastic (KBN series). A core part that ensures the protection of the nozzles, and lowers the maintenance levels, is the implementation of a built-in strainer. The strainer has the ability of cleaning, or filtering, the liquid of its impurities.
One of the main purposes of the KB and KBN series is being applicable in various circumstances and environments, where cooling and humidifying are involved, ensuring in keeping the temperature levels low. These nozzles are successful in their application if they are installed correctly (not too close to wall, ceiling and machines). The processes of cooling and humidifying are accomplished through the nozzles' spraying capacity of coating or misting particles. The spraying angle of these nozzles varies, depending on the series type, and the capacity to which it is exposed. However, the range can vary between 60° or 80° angle for the KB series, while the KBN series supports a spray capacity compatible with an 80°angle.
In the case of the KB series, Ikeuchi provides an optional range of connection accessories, such as:
fitting pipe,
two-way adaptor,
spray header.
These optional accessories can assist in the implementation of the nozzles on a particular unit. Our specialists can best advise you which model would suit your need.
At IKEUCHI, we have determined the fundamentals to select the right nozzle for your application based on their characteristics. When selecting the nozzle, we advise you based on your required spray angle, spray capacity, optimum spray pattern, and spray distribution.
If you have technical question about nozzles, need advice to choose, or request a quote,