Convex round inlet solid stream jet (all metal)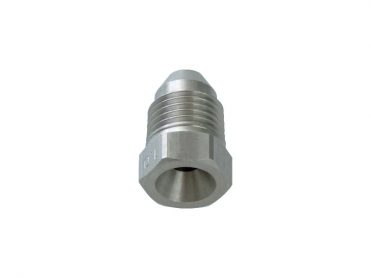 CCRP series
CCRP series
Convex round inlet solid stream jet w/ ceramic orifice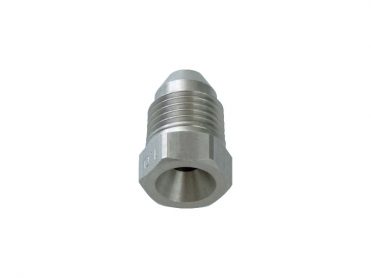 CRP (AL99) series
CRP (AL99) series
Convex Round Inlet Solid Stream Jet nozzles are a subcategory of the hydraulic spray nozzles. Being a solid stream jet nozzle, the convex round inlet nozzles are straightforward in their simple design.
What is a convex round inlet solid stream nozzle?
They produce a solid jet that juts out the inside of the pipe to keep away the unwanted recipients from entering in the nozzle. By doing so, it minimizes the potential of clogging. Moreover, its short water path design enables an easy and thorough brush-cleaning.
What products enter in this category and to which application are they suitable?
Within this category there are two series:
These two series are similar regarding their specifications and features. However, depending on the application, the fabrication materials vary. For a high-wear resistance, one of these series is equipped with an alumina ceramic orifice.  Because of this type of tip, the performance is more stable over a longer period.
Furthermore, the main function of these products is for cleaning parts, machinery, vehicles, and containers.
At IKEUCHI, we provide the fundamentals to select the optimal nozzle for your application based on their characteristics. When selecting the nozzle, we advise you based on your required spray angle, spray capacity, optimum spray pattern, and spray distribution.
If you have technical question about nozzles, need advice to choose, or request a quote,