360° rotatable universal joint
WUT series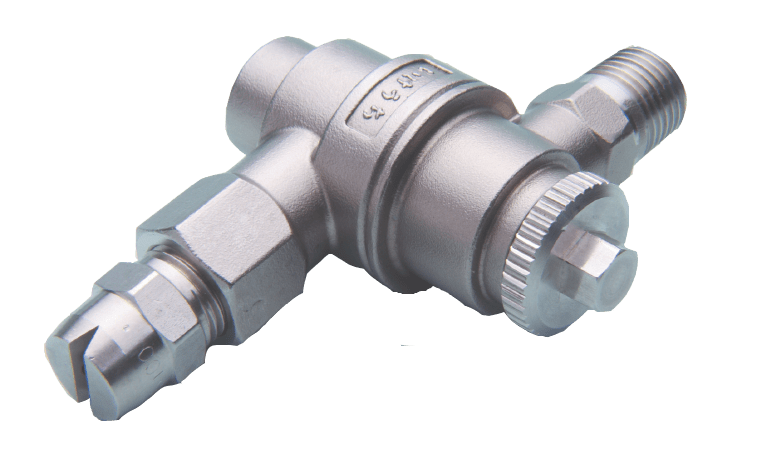 The WUT series adaptors' features:
360° rotatable to adjust spray direction.
Includes the rotating lock to keep the nozzle direction fixed.
Stabilizing function suppresses internal turbulent flow.
Withstands high pressure up to 3 MPa (ca. 30 bar).
Safe design prevents parts from dropping off when the lock is released.
Note:
The bolt may loosen because of vibration if it is screwed in by hand. Tighten with a torque-wrench at 6 N m.
Maximum working pressure is 3 MPa (ca. 30 bar).
When used with a solid stream jet nozzle, slightly turbulent flow occurs. Contact us for details.
Note: The above photo is WUT Universal Joint with a spray nozzle attached.
Contact us
SCS13, Stainless steel 303
The WUT series adaptors are used for:
Where the adjustments of spray directions are required after piping installation.
Where large changes in spray direction are required depending on nozzle application.
More information?
Do you want to order this product? Or request a quote?