How to create a water screen with hydraulic nozzles

Customer Testimonial: TOMOI R&D's installation at the Daikakuji temple in Japan
TOMOI R&D is a metal processing company focusing in the creation of stage art. They offer equipment for the stage to produce creative piece of arts that cross the boundary between reality and fantasy.
For this specific event at the Daikakuji temple in Kyoto city (Japan), Mr Tomoi was looking for an alternative solution to create a water screen. He had in mind to create a water screen that blends in with the usual landscape while creating a fantastic space to express art.
Customer's request: Clear water screen for image projection
During a previous event, Mr Tomoi created a water screen on a pond for stage production by drilling a hole in an iron pipe and spraying water at high pressure. For this experience, it had some good results, but Mr Tomoi was looking to create a clearer screen for the new event at the Daikakuji temple.
Therefore, he decided to turn towards industrial spray nozzles.
Why IKEUCHI was contacted?
As market leader in Asia, IKEUCHI was the obvious choice for Mr Tomoi.
He first tried with a nozzle he picked himself: a standard flat spray nozzle with a spray angle of 15° (VVP series). His first impression was that creating a water screen was much easier to do with a nozzle than with a hole in iron pipes.
Not only could he control the reflection of the image easily thanks to the different droplet sizes achievable, but the fact that the spray direction can be controlled was also a big advantage for him.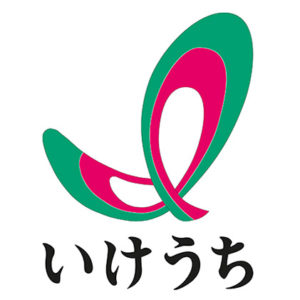 But due to his lack of experience in nozzles, his first choice didn't satisfy him as a V shape water spray pattern had 2 inconveniences in this case: when viewed from a distance, stripes appeared on the edge of the spray ; the area where the image can be projected was limited.
That is why Mr Tomoi contact IKEUCHI directly to benefit from our technical advice to create the perfect water screen.
Nozzle used for this application
The goal was to create a water screen capable to easily reflect the projected image without interference.
Our choice was a hydraulic nozzle with a solid stream spray pattern that generates a strong straight water flow.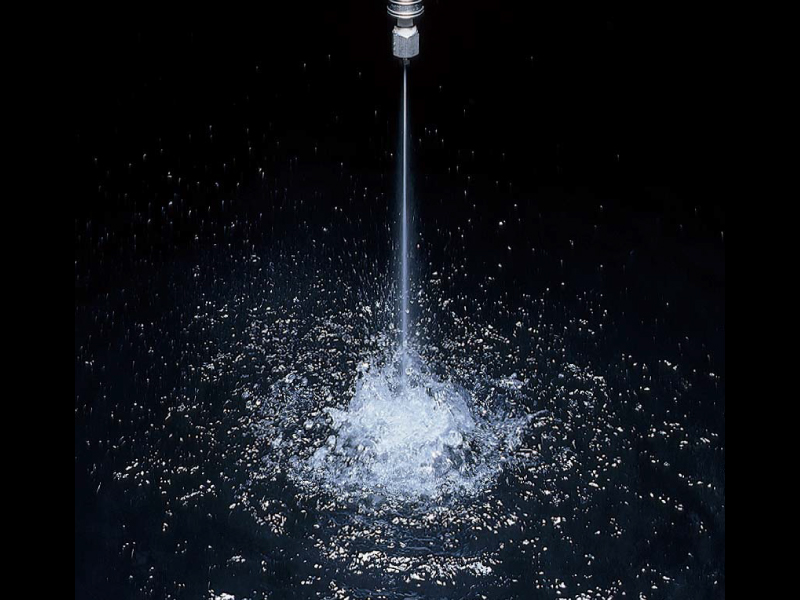 Installation
In order to create a uniform water screen, the CCP series nozzles were installed close enough to each other. When projecting a wide image, the accumulation of solid stream water flow aligned next to each other gave a clear visual of the image projected.
As the stage production at the Daikakuji was special (hiding stage equipment), IKEUCHI advised the right layout to install the nozzle and pump to use to achieve the best result. In order to respect the environment's landscape and create an atmosphere with this installation, the nozzles were installed on a floating pier on the top of the pond.
Results of the event
Even though the water screen did not reach the expected height, Mr Tomoi was satisfied with the clarity of image projected which had dramatically increased. It was definitely an improvement from the initial idea.
The water screen produced an impression of mystery with fog appearing and fading away magically. It gave an unusual appearance to the landscape of the temple, creating like an illusion.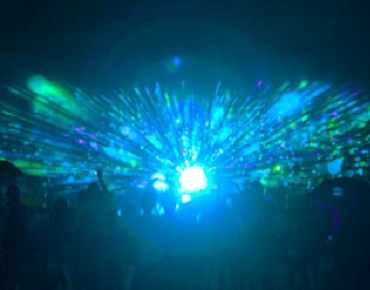 This project was a successful test and will open new doors to improvement in the water animation!
Benefits
Customized solution with a real personalized advice
Convincing and clear communication

Effective solution in comparison to previous installations

Low cost
Easy to install water screen
Innovative
Create a mysterious atmosphere