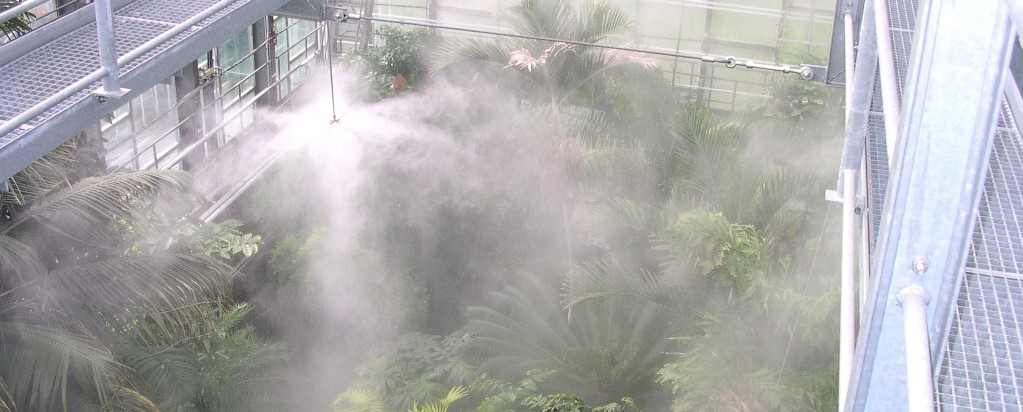 Customer Testimonial in the horticulture industry
The Botanical Garden in Jena is part of the Friedrich Schiller University. The garden is located in the city center and is a popular tourist attraction as a green urban breathing space. Approximately 10,000 plant species from all vegetation zones of the world are cultivated in open-air and greenhouse facilities on an area of ​​4.5 hectares.
TCW Anlagenbau, a partner of Ikeuchi in Germany, was chosen to carry out this project. TCW Anlagenbau has been carrying out water landscape projects since 1986 across Europe. The projects always involve KB spray nozzles from Ikeuchi.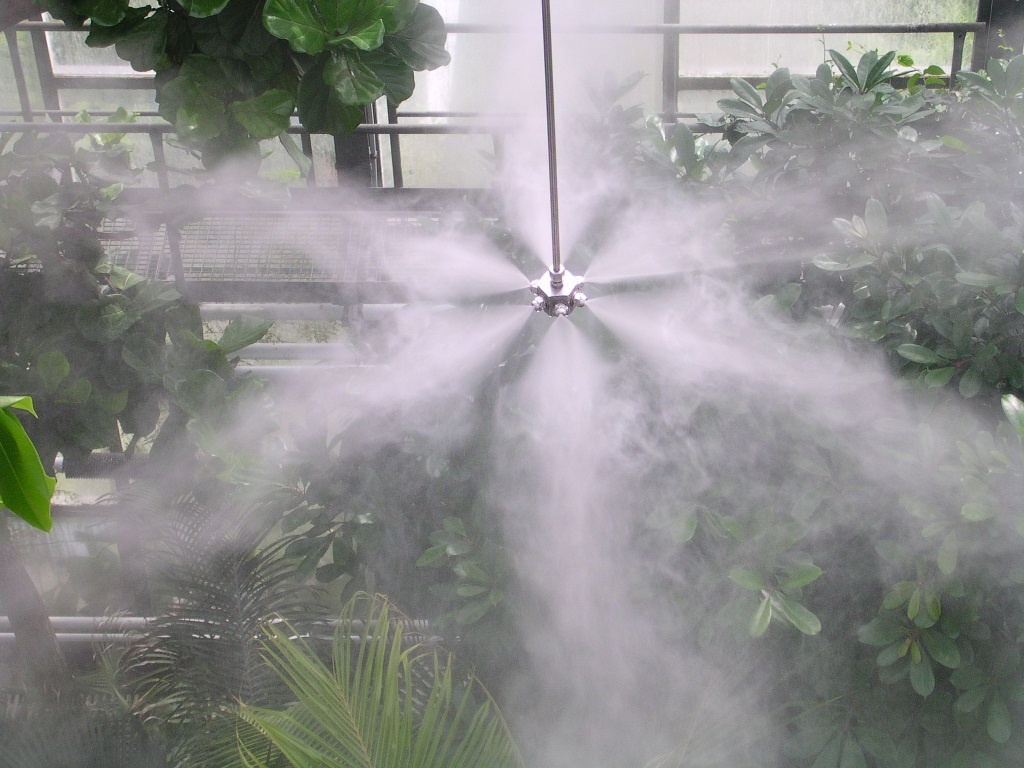 Project outline
The JENA botanical garden needed to create a jungle-like environment for its palm tree house. The jungle is known for its high density due to a combination of a high temperature and frequent rain. In order to create this rain effect, 84 KB spray nozzles from Ikeuchi were installed inside the greenhouse. The KB spray nozzles were chosen by TCW Anlagenbau due to their good strainer (spray filter) and wear resistant orifice made from ceramic.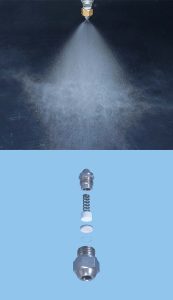 The KB nozzle
An ultra-small capacity spray nozzle with the finest atomization among hydraulic nozzles
Hollow cone spraying pattern
Economic alternative to pneumatic nozzles
The whirl chamber is formed by a ceramic orifice and closer, which provides excellent wear resistance
The great advantages of nozzles made of advanced ceramic are their high resistance to corrosion, to certain chemical, to high temperature, to abrasion, and its enhanced toughness.
Find it here
Outcome
The project was finished in 2007 and the customer was very pleased with the outcome.
Read more about the advantages of ceramic spray nozzles here