Kings cross granary square fountain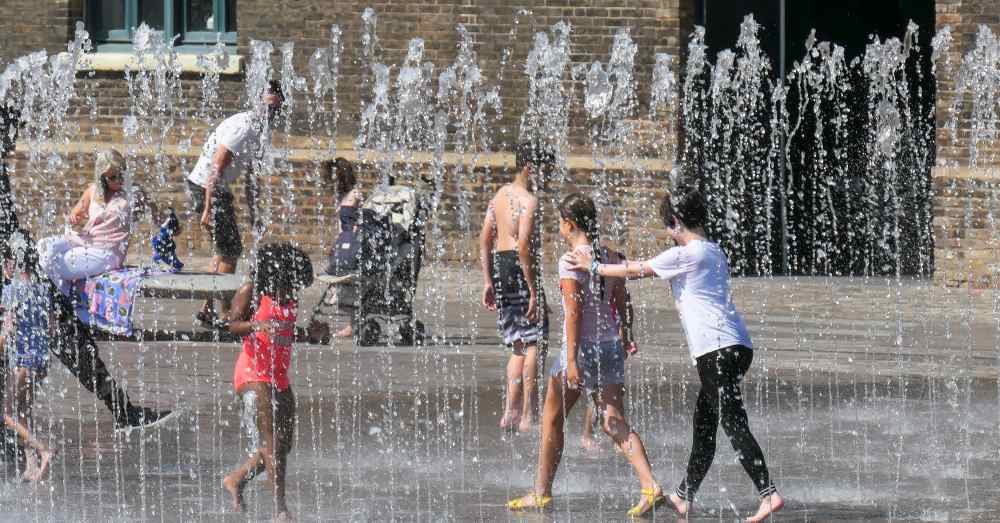 Granary square fountains
At the granary square fountains, 1080 spray nozzles are individually controlled and lit. This is a popular location for children to play and cool off during summertime. This area used to be
a canal basin used by canal boats to moor and unload goods, but the area was completely reconstructed and is currently surrounded with cafes and restaurants.
TCW Anlagenbau, a German partner of Ikeuchi, was chosen for this project. TCW Anlagenbau has a lot of experience with water fountains and water landscape projects and has been carrying projects out across Europe since 1986.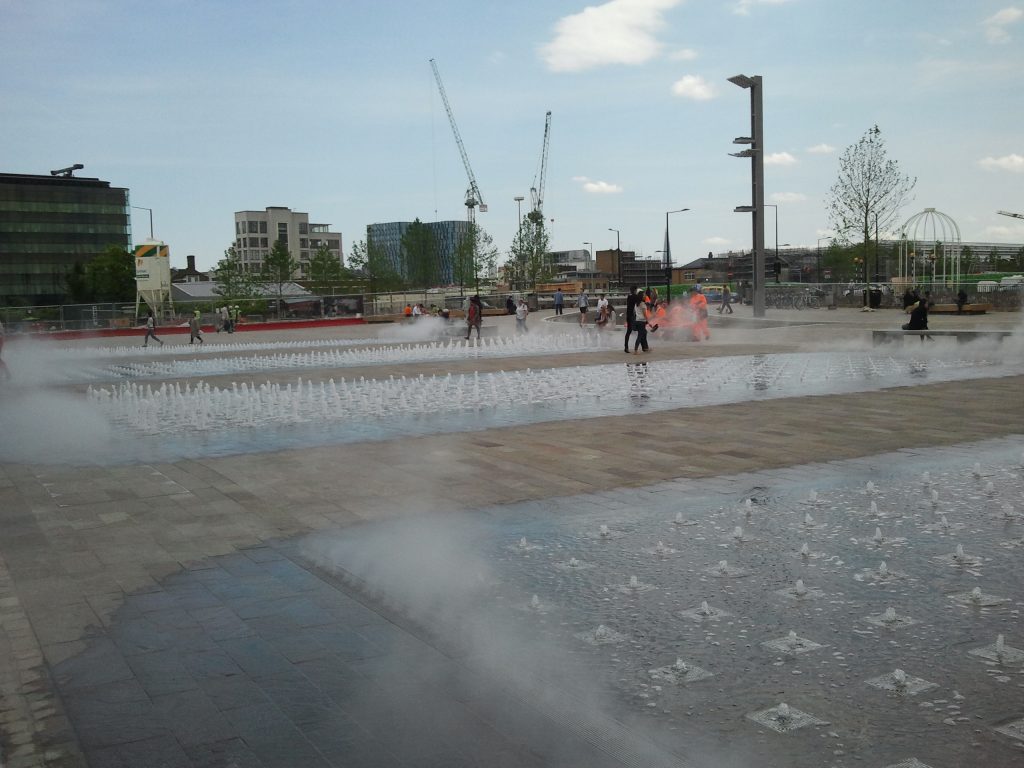 Project outline
The granary square project was very challenging due to the amount of spray nozzles in play and the ability to control them individually.
"The system is not running constant in a time-table, there are various possibilities to open different
valves, nobody knows where and when." explains Andreas Krietsch from TCW Anlagenbau.
The system consists of 1080 spray nozzles, whereas 352 of them are KB spray nozzles from Ikeuchi. The spray nozzles can be controlled by using solenoid valves and will light up in various colors when it becomes dark. The system had to be built in parts with no possibility to test it completely. "This also made it a challenging project", explains Andreas Krietsch from TCW Anlagenbau.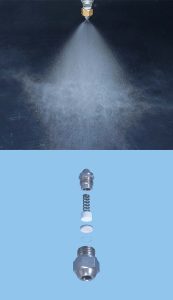 The KB nozzle
An ultra-small capacity spray nozzle with the finest atomization among hydraulic nozzles
Hollow cone spraying pattern
Economic alternative to pneumatic nozzles
The whirl chamber is formed by a ceramic orifice and closer, which provides excellent wear resistance
The great advantages of nozzles made of advanced ceramic are their high resistance to corrosion, to certain chemical, to high temperature, to abrasion, and its enhanced toughness.
Find it here
Outcome
The project was finished in 2012 and the granary square has been beaming with life ever since.
Read more about the advantages of ceramic spray nozzles here