Multi-orifices compact type (7, 14 or 19 orifices)
HF series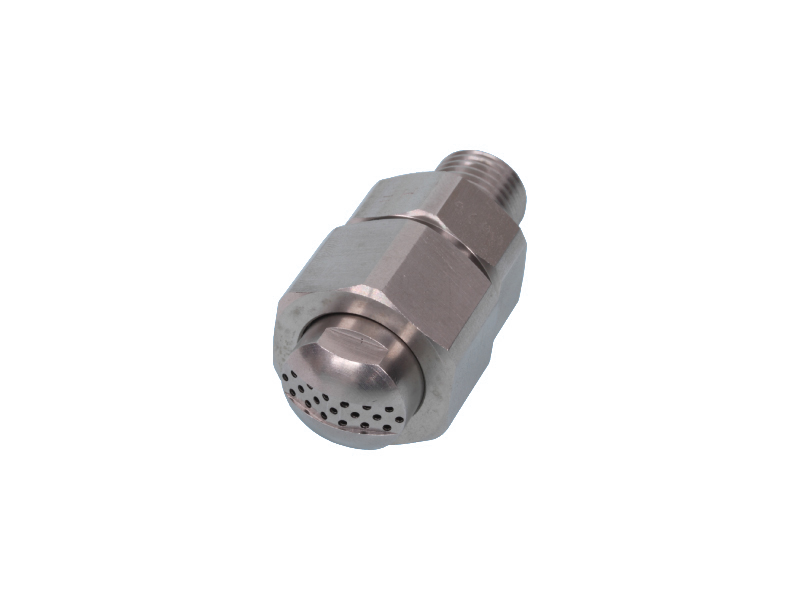 The HF series nozzles' features:
Produces uniform air flow from multi orifices.
Noise level reduced by more than 10 dB (A) compared to a one-hole air nozzle.
Compact design, 47 mm in length (47.5 mm for R 3/8″).
Detachable into three parts, easy to clean the nozzle orifices.
Made of stainless steel with high resistance to shock and heat.
Download CAD model
Contact us
The HF series nozzles have multiple applications:
Blow-off drying: Blow-off for engine block
Rejection: Rejection of inferior products
Cooling: Pinpoint cooling for molded plastic
More information?
Do you want to order this product? Or request a quote?