Multi-orifices compact type (7, 14 or 19 orifices)
HF series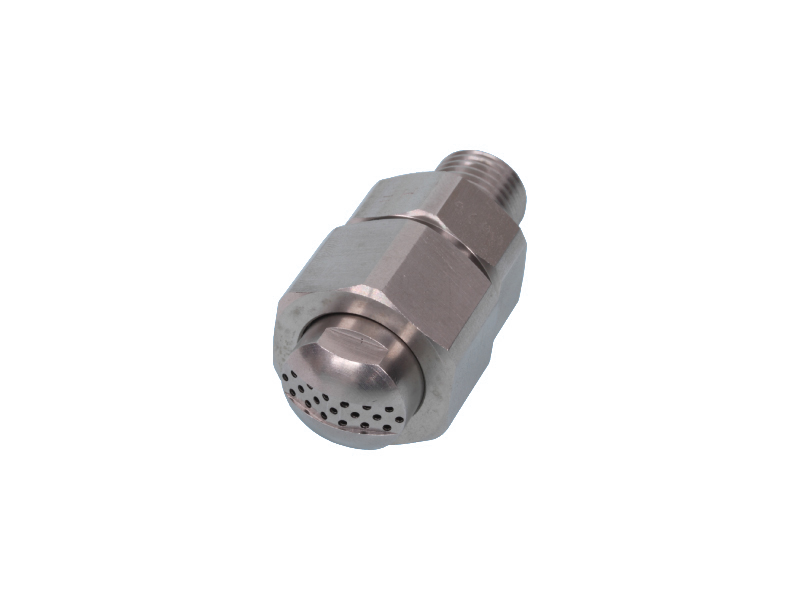 The HF series nozzles' features:
Produces uniform air flow from multi orifices.
Noise level reduced by more than 10 dB (A) compared to a one-hole air nozzle.
Compact design, 47 mm in length (47.5 mm for R 3/8″).
Detachable into three parts, easy to clean the nozzle orifices.
Made of stainless steel with high resistance to shock and heat.
The HF series nozzles have multiple applications:
Blow-off drying: Blow-off for engine block
Rejection: Rejection of inferior products
Cooling: Pinpoint cooling for molded plastic