Flat spray nozzle with ON/OFF control [All metal]
SO-VV series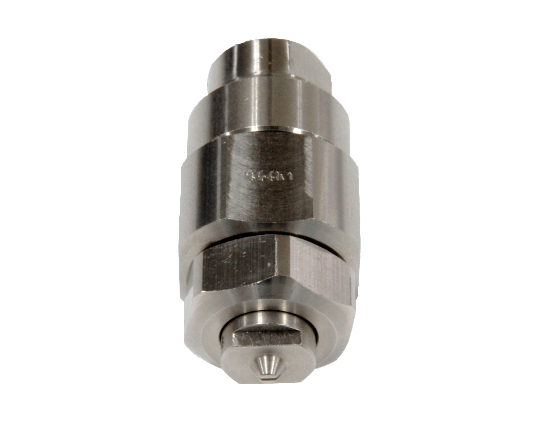 The SO-VV series nozzles' features:
The nozzle with all parts made of metal is easy for detection when it goes into a production line.
Flat spray pattern with a mountain-shaped spray distribution having gradually tapered edges.
Prevents dripping after spraying stops.
Spray ON/OFF can be regulated by pilot air ON/OFF.
Quick response ON/OFF spray.
Contact us
15°, 25°, 40°, 50°, 65°, 80°, 90°, or 115゚
The SO-VV series nozzles have multiple applications:
Coating: Release agent, lubricant, food additive (seasoning)
Moisture control: Paper, food
More information?
Do you want to order this product? Or request a quote?