Anti-clogging hydraulic nozzle
Clog resistant and uniform distribution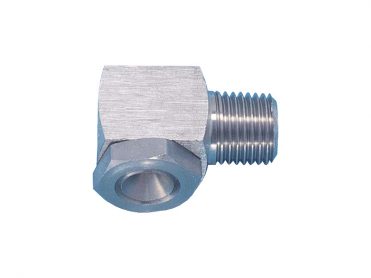 AJP series
AJP series
Three-piece structure clog resistant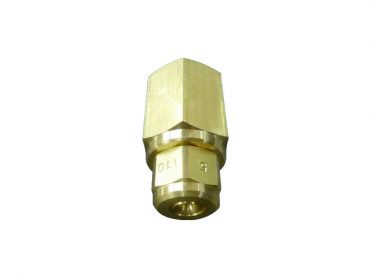 JJX series (Made-to-order)
JJX series (Made-to-order)
Clog resistant wide angle at low water pressure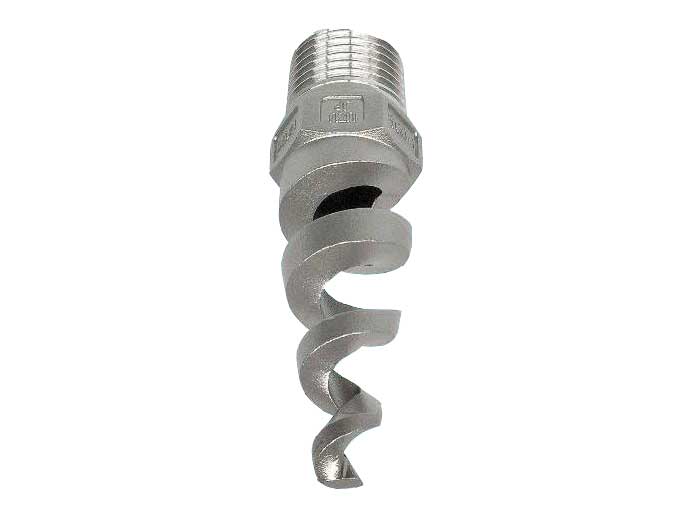 UZUJP series
UZUJP series
Anti-clogging nozzles are hydraulic nozzles with a distinctive anti-blockage feature. They have a solid cone spray pattern, as the spraying of droplets occur in a cone-shaped manner. Furthermore, we recommend this spray pattern in multiple industrial applications because it allows an uniform distribution of a liquid onto a surface. For example, this spray pattern is useful when it comes to spraying a cooling liquid on a still surface.
What are the distinctive features of the anti-clogging hydraulic nozzles?
Being a sub-category of the full cone hydraulic nozzles, the design of the anti-clogging hydraulic nozzles is made to reduce or eliminate the possibility of clogging. Some of the nozzles from this group:
contain a free-passage of a larger diameter,
and do not possess a whirler, as they are suitable for large spray capacity.
Moreover, there are other products that have a whirler to contribute to a higher free passage diameter that minimizes clogging. Furthermore, we also provide a spraying nozzle with a ceramic orifice specifically for chemical-substances or processes.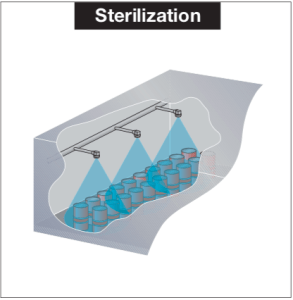 At IKEUCHI, we provide the fundamentals to select the optimal nozzle for your application based on their characteristics. When selecting the nozzle, we advise you based on your required spray angle, spray capacity, optimum spray pattern, and spray distribution.
If you have technical question about nozzles, need advice to choose, or request a quote,