Solid stream jet nozzle with ON/OFF control [All metal]
SO-CC series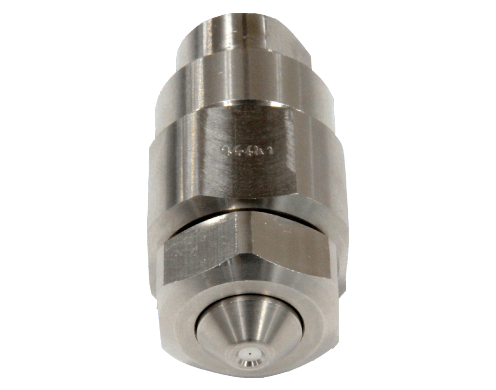 The SO-CC series nozzles' features:
The nozzle with all parts made of metal is easy for detection when it it goes into a production line.
Solid stream nozzles with high spray impact.
Prevents dripping after spraying stops.
Spray ON/OFF can be regulated by pilot air ON/OFF.
Quick response ON/OFF spray.
Download CAD model
Contact us
The SO-CC series nozzles have multiple applications:
Trimming: Paper making, asbestos plate
Cutting: Timber, food
Others: Cleaning of precision machine parts, injection of chemicals, deburring
More information?
Do you want to order this product? Or request a quote?