The Specialty Solid Stream Jet nozzles one of the 4 types of our solid stream jet pattern nozzles. They are also a subcategory of the hydraulic spray nozzles.
Unlike the design of other nozzles, these stream nozzles produce a compact, high pressure, solid stream of liquids to spray. Moreover, they have the simplest and straightforward design. However, they are beneficial when high impact cleaning is required, or for some trimming/ cutting applications, especially in the paper and pulp industry.
What are the specialty solid stream nozzles?
The specialty solid stream jet nozzles include 9 distinguishing nozzles. Each nozzle can be in a particular application. However, what makes them a specialty product, is the fact that their design allows a turbulence-free flow. This is possible from comprehensive range or particular distance.  Moreover, their jet power is of a high pressure, not low pressure. This the nozzle gives a higher precision. To further assist with the precision, these nozzles have special hardening orifices from stainless steel and ceramic. This makes them more wear and impact resistant and suitable for industrial challenges.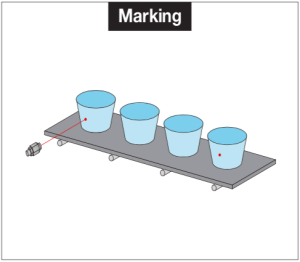 For challenging and distinctive applications, it is worth reviewing and investigating for encountering the suitable nozzle that will assist you in reaching a maximum efficiency..
At IKEUCHI, we provide the fundamentals to select the optimal nozzle for your application based on their characteristics. When selecting the nozzle, we advise you based on your required spray angle, spray capacity, optimum spray pattern, and spray distribution.
If you have technical question about nozzles, need advice to choose, or request a quote,