Standard Solid Stream Jet
Standard Solid Stream Jet nozzles are hydraulic spray nozzles. We designed them to produce a compact, solid stream of liquids to spray. They might be the simplest form of nozzles since their design is very straight forward. However, they are beneficial when high impact cleaning is needed, or for some trimming/ cutting applications, especially in the paper industry.
The standard solid stream jet is our highest impact solid stream nozzle. The interior design, featuring minimal pressure drop, generates a much larger flow of solid stream jet as compared with other solid stream nozzles having the same orifice diameter. 
They are exceptionally efficient for the following applications : 
high-pressure cleaning: parts, vehicles, machinery, wires and felt pieces of paper making machines;

trimming: paper making, asbestos plate, …
[NEW] Our website provides a chatbot, helping you to find what you are looking for. You can also use it to chat directly with one of our agents. It can teach you more about IKEUCHI (distributors, delivery time, pricing, or any information you are seeking).
It can also help you find the product you are looking for: just type the product series in the chatbot !
Give it a try if you need a little help.
TRY THE AKI-BOT! Or contact us directly via this form!
1 piece structure standard solid stream jet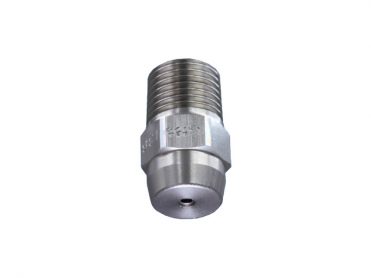 CCP series
CCP series
Standard solid stream jet with ceramic orifice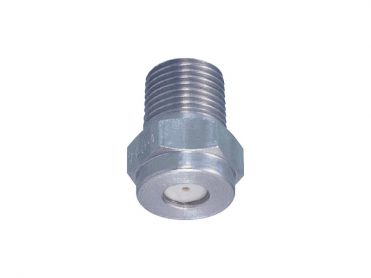 CP series
CP series