Compact design, hollow cone spray - Liquid siphon
CBIMK-S series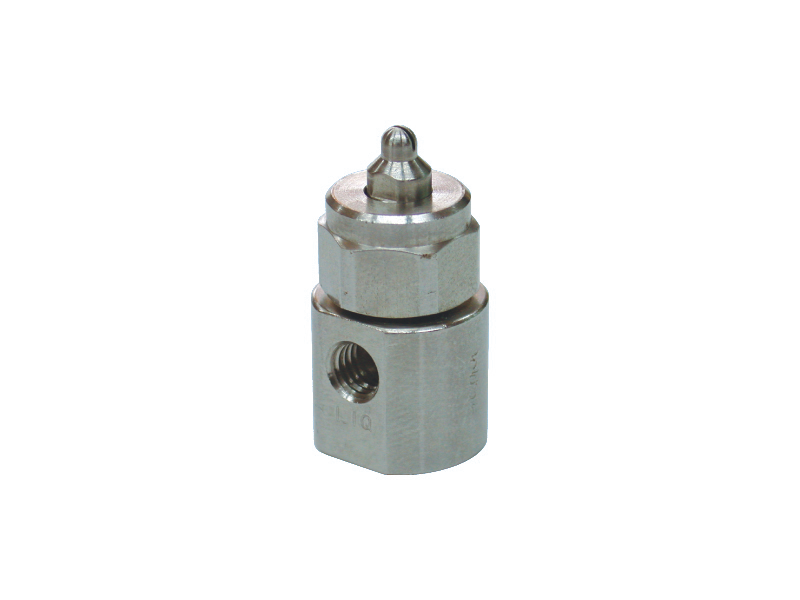 The CBIMK-S series nozzles' features:
Hollow cone spray pneumatic nozzle producing fine atomization with a mean droplet diameter of 30 μm or less (*3).
Liquid siphon feed type (liquid pressure device is not required).
Spray angle of 60°.

*1) Spray angle measured at compressed air pressure of 0.3 MPa (ca. 3 bar)and liquid siphon height of 100 mm.
*2) Free passage diameter of nozzle orifice.
*3) Measured by Laser Doppler Method.
Contact us
0.2 - 0.4 MPa (ca. 2 bar - 4 bar)
The CBIMK-S series nozzles have multiple applications:
Spraying: Mold release agent, lubricant, deodorant (trash pit, refuse collector, inlet conduit), oil, surface treatment agent, rust preventive, insecticide, aqueous urea, etc.
Cooling: Dies, gas, glass, steel plates, steel pieces, moldings, automobile bodies, plastic products, etc.
Moisture control: Paper, gas, ceramics, concrete, etc.
More information?
Do you want to order this product? Or request a quote?