Compact design, flat spray - Liquid siphon
Spray control CBIMV-S series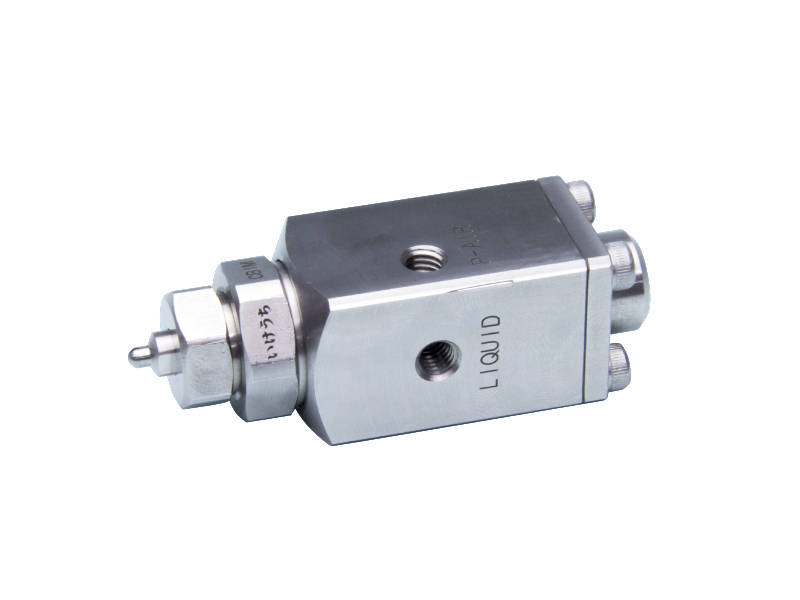 The Spray control CBIMV-S series nozzles' features:
New lineup of CBIM series compact nozzles with spray-control adaptor, which can regulate spray ON/OFF with a built-in piston.
Capable of spraying smallest flow rate among all of our pneumatic spray nozzles.
Flat spray pneumatic nozzle producing fine atomization with a mean droplet diameter of 30 μm or less.**
Even spray distribution across the entire spray area.

*Spray angle measured at compressed air pressure of 0.3 MPa (ca. 3 bar) and liquid siphon height of 100 mm.
**Mean droplet diameter measured by laser Doppler method.
Contact us
0.2 - 0.4 MPa (ca. 2 bar - 4 bar)
0.2 - 0.3 mm (nozzle orifice)
The Spray control CBIMV-S series nozzles have multiple applications:
Spraying: oil, surface treatment agent, rust preventive.
Moisture control: Paper, gas, ceramics, concrete, etc.
Cleaning: Printed circuit boards, glass tubes, etc.
More information?
Do you want to order this product? Or request a quote?