Cluster header air nozzle
TAIFUJet® series TF-M5R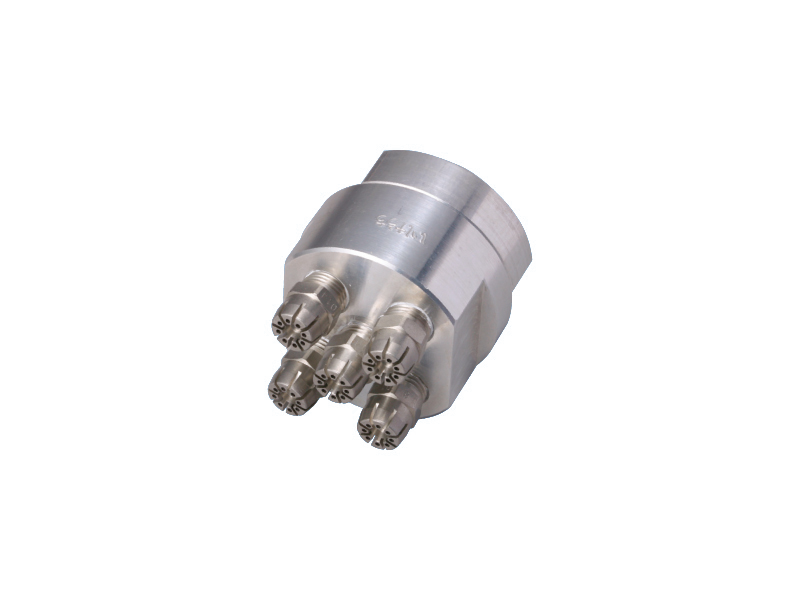 The TAIFUJet® series TF-M5R nozzles' features:
Header with a cluster of multiple round-type stainless steel air nozzles.
The unit is made of a cluster of nozzles. One cluster can be equipped with 4, 5, or 7 nozzles upon request.
Also available is the multiple-nozzle triple cluster type, consisting of three clusters of multiple-nozzles in one unit, for application of stronger power.
Download CAD model
Contact us
The TAIFUJet® series TF-M5R nozzles have multiple applications:
Blow-off drying: Blow-off drying after washing, Edge wiper for steel surface treatment, Blow-off drying for engine block
Blowing off: Blowing off dust on steel plates
Cooling: Pinpoint cooling for molded plastic
Others: Detachment, Cleaning, etc.
More information?
Do you want to order this product? Or request a quote?