Round compact type
TAIFUJet® series TF-R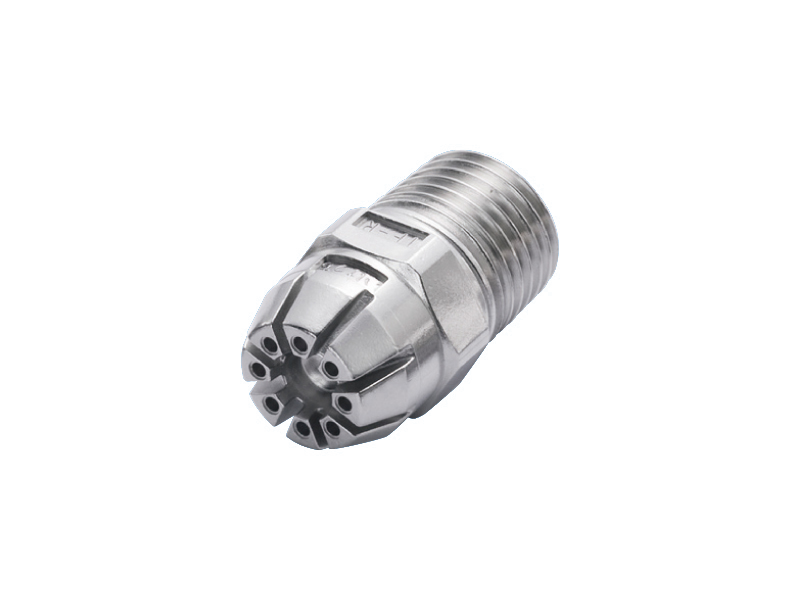 The TAIFUJet® series TF-R nozzles' features:
High impact solid stream of air flown from eight holes
Compact design, lightweight
Quiet operation with noise level reduced by more than 10 dB (A) compared to conventional one-hole air nozzle.
Max. allowable temperature:

[Plastic] 60℃ (140°F),
[Stainless steel] 400℃ (750°F).

Round type air nozzle with orifice diameter of φ0.8–1.6 mm. Compact design: 14 mm wide, 27 mm long.
Download CAD model
Contact us
The TAIFUJet® series TF-R nozzles have multiple applications:
Blow-off drying: Blow-off drying for engine block
Blowing off: Rejection of inferior products
Cooling: Pinpoint cooling for molded plastic
More information?
Do you want to order this product? Or request a quote?