Self-cleaning flat spray nozzle
MOMOJet® series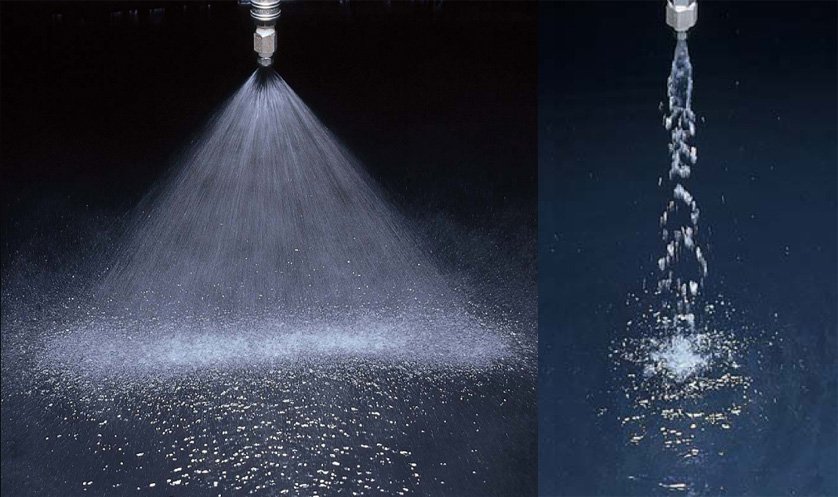 The MOMOJet® series nozzles' features:
Flat spray pattern with a mountain-shaped spray distribution having gradually tapered edges.
If clogged, by reducing the pressure to 0.03 MPa, the nozzle tip is retracted and purges foreign particles. By increasing the pressure to 0.2 MPa and greater, normal spraying is restored.
Straight-through orifice is suitable for multiple nozzle arrangement.
Contact us
The MOMOJet® series nozzles have multiple applications:
Cleaning: Wire, felt parts and rollers of paper making machines, steel plates, PCB
Cooling: Steel plates
Foam breaking: Waste water treatment
Others: Applications where recirculated water is being used
More information?
Do you want to order this product? Or request a quote?