Quick-installation flat spray nozzle
QB series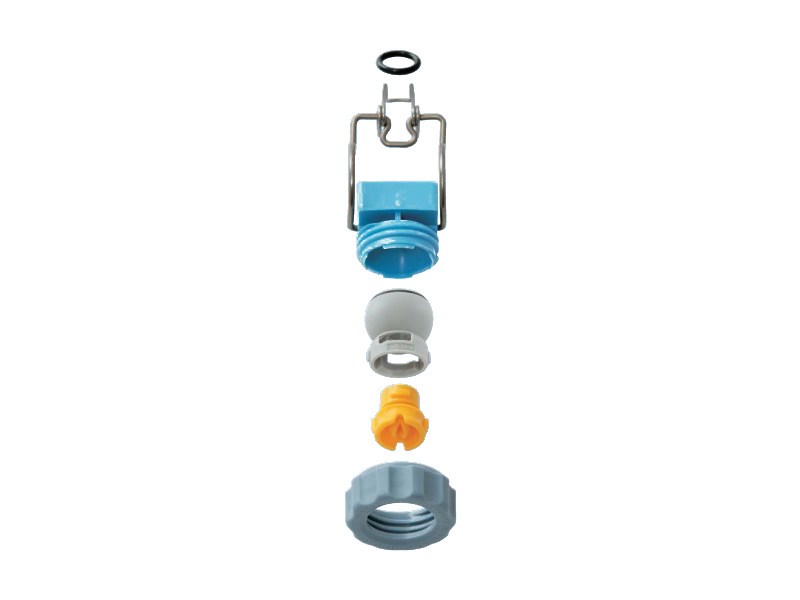 The QB series nozzles' features:
Flat spray pattern with a mountain-shaped spray distribution having gradually tapered edges.
Easy installation just by drilling a hole (φ14.3 mm) on a pipe and inserting a nozzle.
Easy assemble and maintenance by quick detachable nozzles.
Adaptors, color-coded by size, are available in 1″, 1 ", 1 ", 2", 25A, and 30A. Spray tips are also color-coded by spray capacity for easy identification.
Adjust spray direction within 50° as desired.
The QB series nozzles have multiple applications:
Pre-treatment for painting: Car, home electric appliances
Cleaning: water rinsing after acid treatment of steel plates, water rinsing process in food factory