3 piece structure, small capacity
KD series (Made-to-order)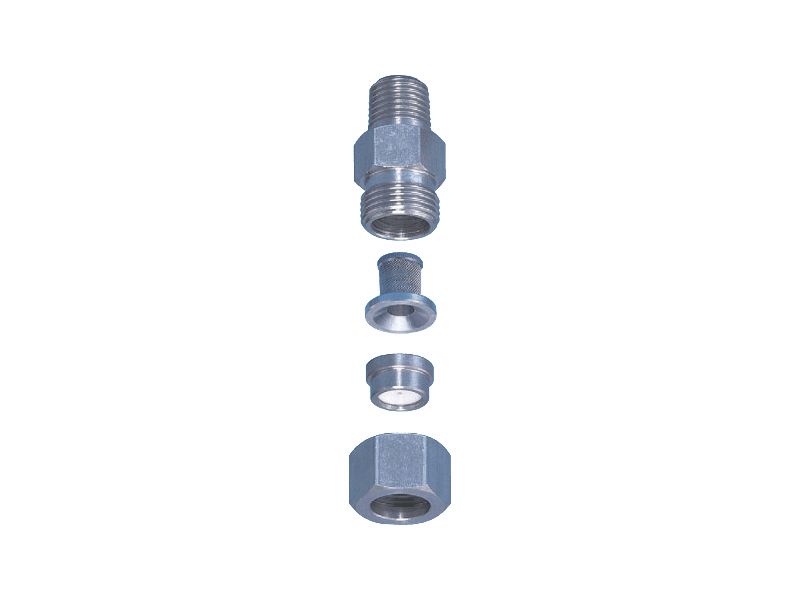 The KD series nozzles' features:
Small capacity hollow cone spray nozzle. Three-piece structure.
Semi-fine atomization capability.
Combines Compact design.
The whirl chamber is formed by a ceramic orifice and closer, which provides excellent wear resistance.
Download CAD model
Contact us
Available for some nozzle codes
The KD series nozzles have multiple applications:
More information?
Do you want to order this product? Or request a quote?