Pneumatic slit laminar spray nozzle
PSN series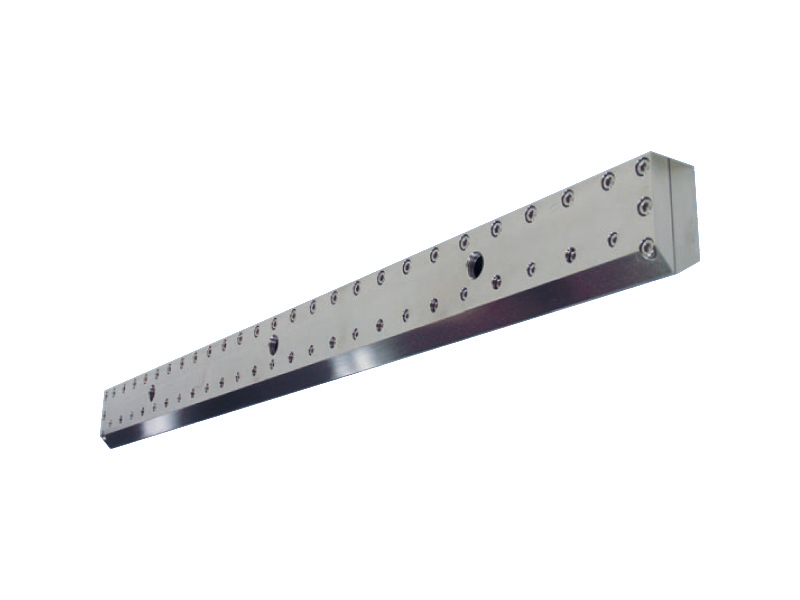 The PSN series nozzles' features:
Pneumatic slit-laminar nozzle with uniform spray distribution throughout the entire spray pattern area.
While multiple-nozzle alignment of conventional pneumatic spray nozzles leaves some spots unwashed, PSN nozzles provide uniform spray distribution and achieve a complete cleaning, leaving no spot unwashed. PSN can be used at a short distance.
*1) Measured at compressed air pressure of 0.1 – 0.4 MPa (ca . 1 bar – 4 bar) and liquid pressure of 0.1 – 0.4 MPa (ca . 1 bar – 4 bar) for PSN nozzle with slit length of 1000 mm and slit opening of 0.05 mm.
Contact us
520 - 1,700 L/min, Normal (*1)
The PSN series nozzles have multiple applications:
Cleaning: Glass substrate, liquid crystal
Cooling: Steel plates, moldings
Moisture control: Paper, cardboard
Surface finish process: Precision cleaning for steel surface treatment, Roll cleaning
More information?
Do you want to order this product? Or request a quote?