Pollution Control
FGD solutions for SOx reduction
Common issues for Wet and Semi Dry Flue-gas desulfurization (FGD)
Desulfurization plants need to follow industrial requirements to clean their exhaust gas before releasing in the environment. SOx reduction requires atomization with slurry limestone in fine droplets.

The difficulty of the slurry texture for a nozzle shorten its life-time, scrubbing inside the nozzle.

And in order to achieve smaller droplet size, more rotation is needed inside the nozzle to break the droplets. Which increase the impact of the slurry limestone against the nozzle, thus, scrubbing its inside.
Desulfurization plant
Solution: SiC / SiSiC spray nozzles for Wet FGD and specialized nozzles for Semi Dry FGD
In order to offer a long life-time nozzle, IKEUCHI uses SiC and SiSiC material for Wet FGD spray nozzles. The large free passage diameter of the nozzles, of about 2.2 – 2.8 times larger than X shape whirler full cone nozzles, minimizes the clogging and creates smaller droplets.
For Semi Dry FGD, IKEUCHI manufacture nozzles with smaller droplet size and strong wear resistance to heat by using Alumina tip (AL99).
Example of Systems / Products used for this solution
TAA series  Large Capacity, Hollow cone spray nozzles
TWAA series  Bi-directional, Hollow cone, slurry spray nozzles
GSPB series  Spillback nozzles (Large flow, high-pressure return)
SPB series  Spillback nozzles (with variable flow)
GSIMII series with Alumina tip (AL99) – Large Capacity Fine Fog Nozzles/ Full Cone Spray
Benefits
Simpler equipment layout
Less maintenance = time savings
No wear, no corrosion during 5 years operation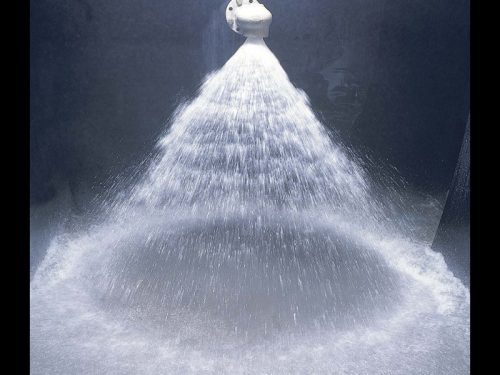 TAA series nozzle spraying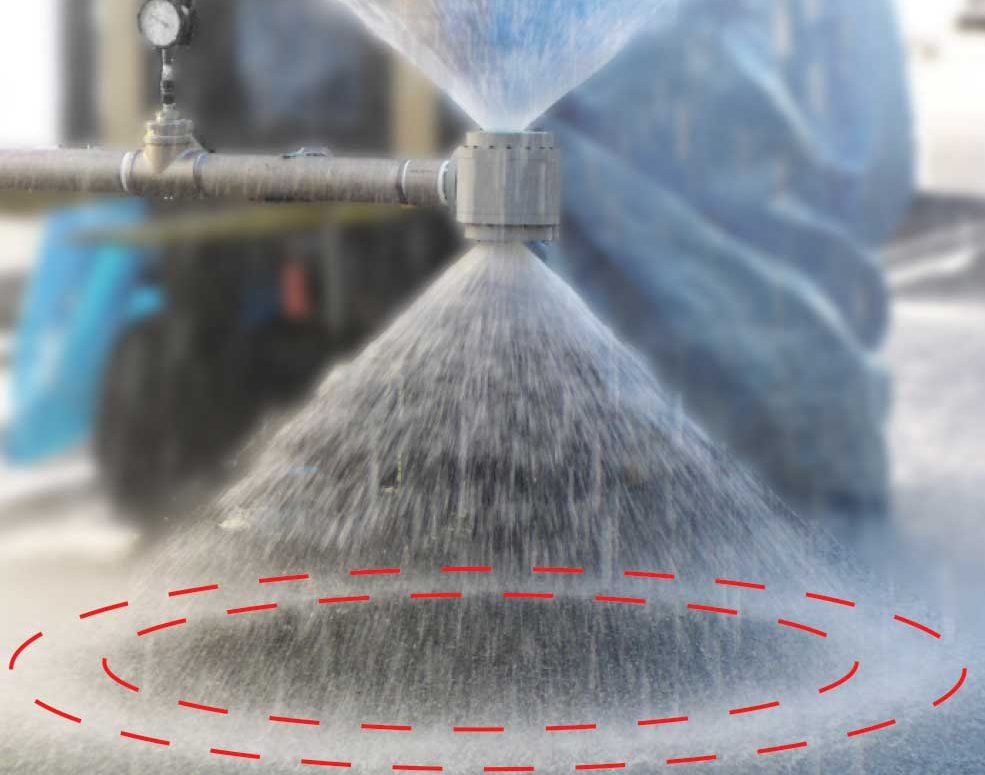 TWAA series nozzle spraying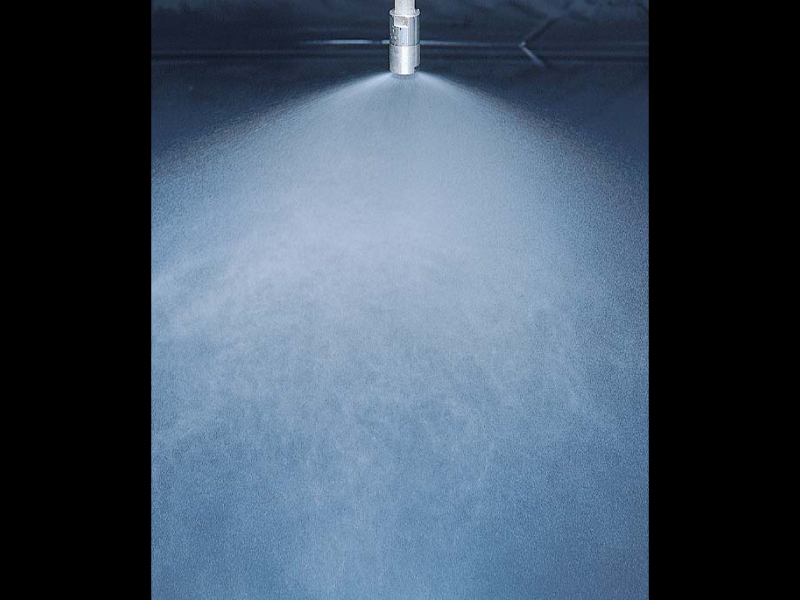 SPB series nozzle spraying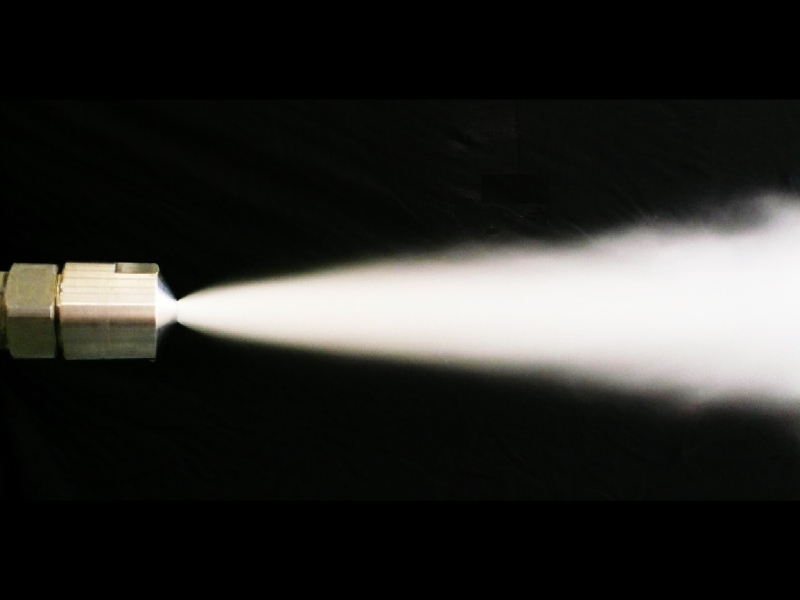 GSIMII series
Advantages of the solution
Highly wear-resistant as made all in SiC (or SiSiC)
Lightweight, 1/3 weight compared with stainless steel nozzles
Large free passage diameter for minimal clogging
Main applications for these nozzles
 Absorption tower of FGD equipment

Spraying slurry