Iron and Steel making
Nozzles during iron making process

Process
Below are some of the applications we support with our spray nozzles during each step of the iron making process.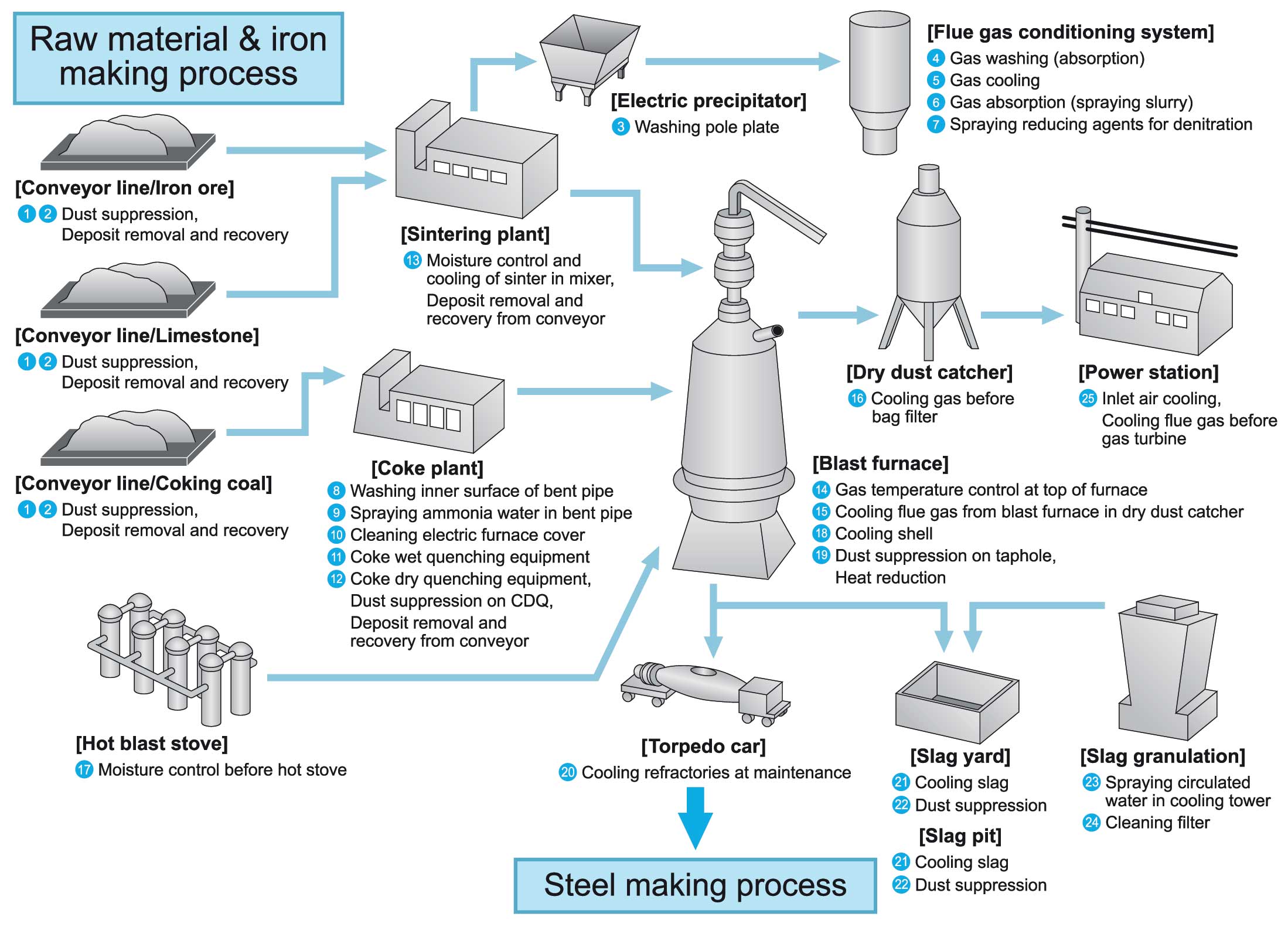 Applications
We have spray nozzles for: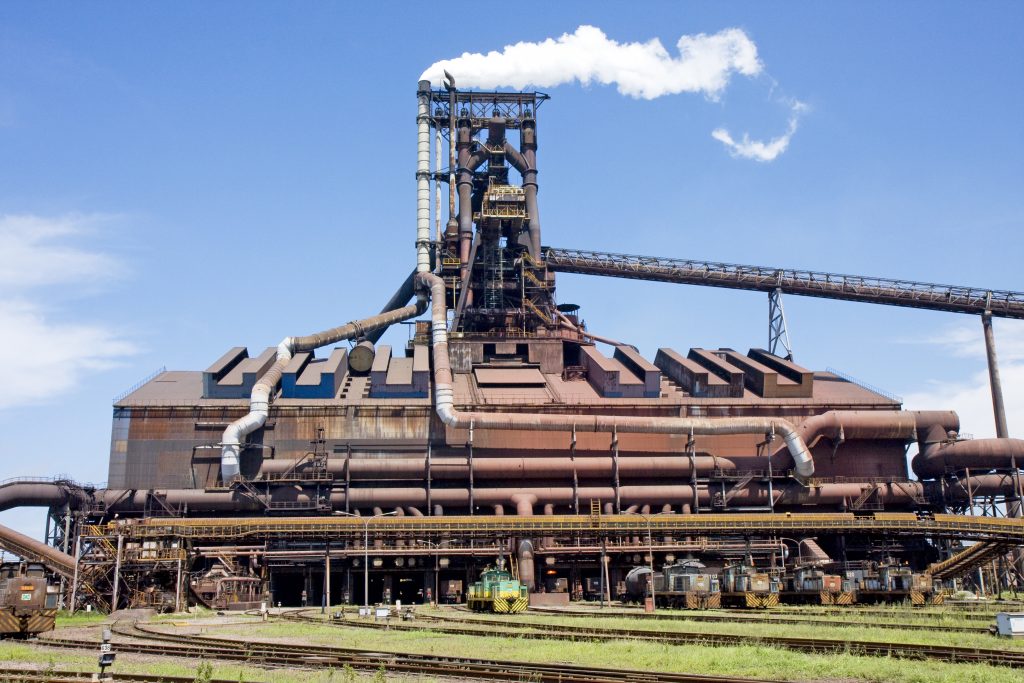 Cooling refractories
Gas absorption
Cooling flue gas from blast furnace in dry dust collector
Heat reduction
Spraying
Cleaning
etc.
Focused solutions
For dust suppression, exhaust gas cooling and cooling refractories: Fine fog pneumatic spray nozzle
For gas absorption: Wear-resistant, large flow hollow cone spray nozzle
Benefits
For all applications: high-quality nozzles

Controlled quality with inspection
Guaranty of performance for hydraulic nozzles in terms of spray capacity and spray angle.

With the GSIMII series nozzle:

Used in cooling tower to cool down flue gas with a large capacity of fine fog
Used for dust suppression around exit of rolling mill to prevent particle contamination on the end product
Used for cooling refractories
For gas absorption in flue gas desulfurization and spraying in cooling tower, the TAA series nozzle is a lightweight wear-resistant flange type nozzle which sprays a stable hollow cone spray pattern under low pressures.
For gas cooling solution, we offer additional measurement and simulation like thermo-fluid analysis data or spray impact distribution across width and thickness.