7-head full cone spray for a round-shaped spray area
7JJXP series (Made-to-order)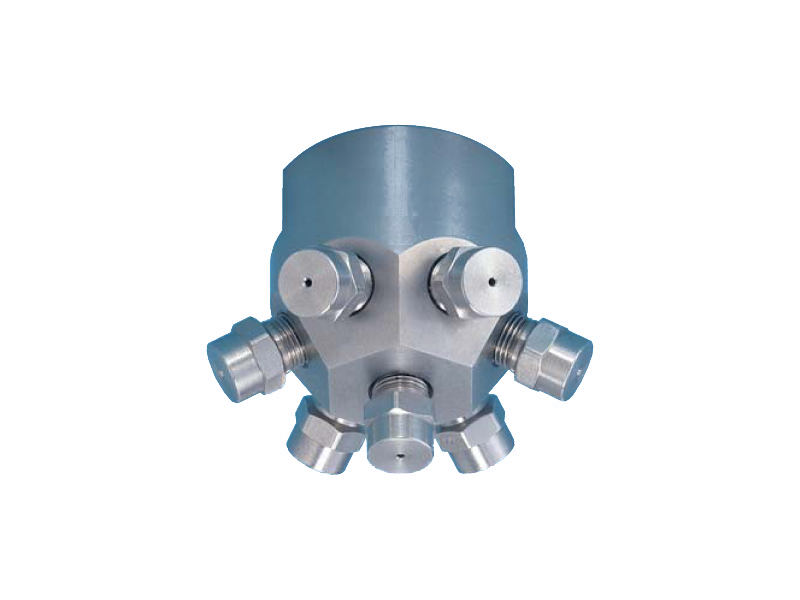 The 7JJXP series nozzles' features:
Full cone spray pattern with a round superimposed impact area.
7 pcs. of JJXP series full cone spray nozzles are screwed into a very compact header.
Mean spray droplet diameter is about half that of other single-head full cone spray nozzles having the same spray capacity.
X-shaped whirler provides large free passage diameter for minimal clogging.
Contact us
The 7JJXP series nozzles have multiple applications:
More information?
Do you want to order this product? Or request a quote?