7-head full cone spray for an extremely fine atomization
7KB series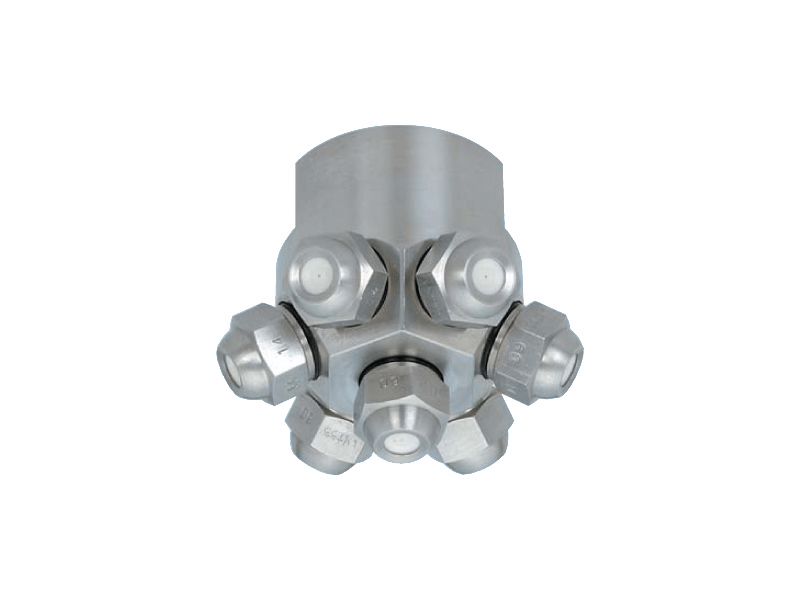 The 7KB series nozzles' features:
Full cone spray pattern with a round superimposed impact area.
7 pcs. of KB series hollow cone spray nozzles are screwed into a very compact header: 7KB series.
Capable of generating a large volume of fine atomization.
The whirl chamber is formed by a ceramic orifice and closer, which provides excellent wear resistance.
Contact us
The 7KB series nozzles have multiple applications:
More information?
Do you want to order this product? Or request a quote?