Quick-detachable mountain-shaped full cone spray
INJJX-Y series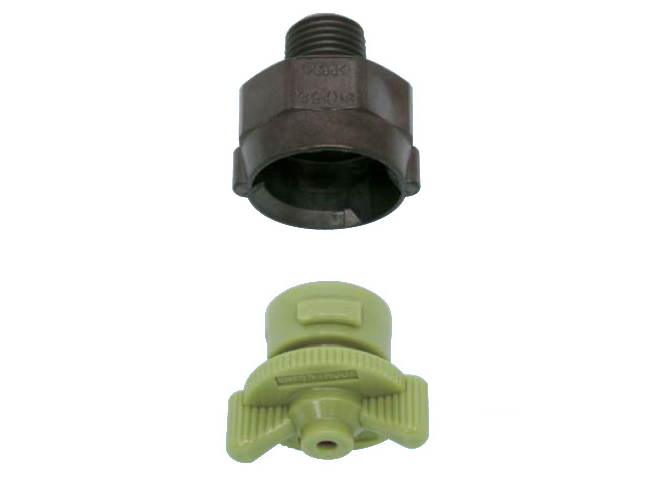 The INJJX-Y series nozzles' features:
Full cone nozzle with a circular spray pattern and a strong center distribution.
Strong impact with high etching factor.
Easy and quick connection of the nozzle body, shortening the maintenance time.
Easy mounting/dismounting with a knurled tab.
The tip and packing do not fall off when detaching the nozzle head from the body.
Made of polypropylene resin, excellent in chemical resistance and heat resistance.
Color identification of nozzle body by spray flow rate.
Download CAD model
Contact us
The INJJX-Y series nozzles have multiple applications:
Lead frame etching
Printed circuit board etching
TAB etching
High precision etching
More information?
Do you want to order this product? Or request a quote?