Large spray capacity at low pressure
JJHP series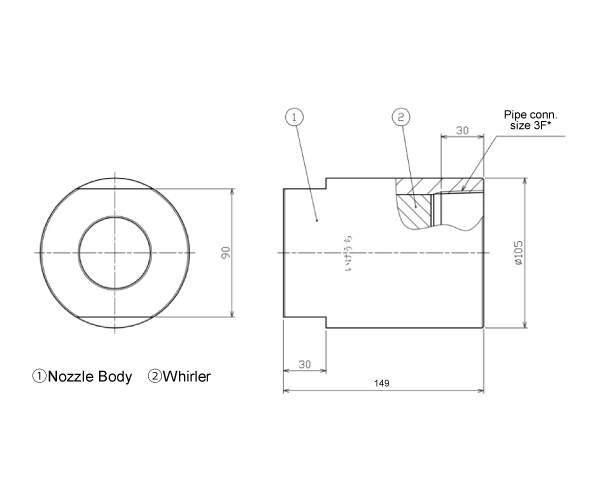 The JJHP series nozzles' features:
Capable of producing large spray capacity while keeping uniform spray distribution even at low operating pressure.
Compact design (reduction in total length by approx. 13 % and mass by approx. 1 kg compared with our conventional nozzle).
Contact us
The JJHP series nozzles have multiple applications:
Others: scrubber, cooling tower, condenser, absorption tower, seawater desalination plant
More information?
Do you want to order this product? Or request a quote?